Podcast: Play in new window | Download
Subscribe: Apple Podcasts | Android | RSS | More
 Download and Listen Now!

A Prodigal Journey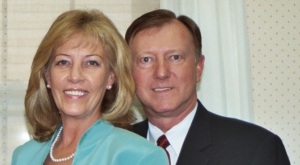 To say Steve has lived a full life is an understatement!  Throughout a career that led to the highest circles of power in the world, Steve could always sense God's hand on his life.  While at the White House he had a decision to make: follow God's calling and return to Him or turn away and embrace what the world was offering.
Steve shared a profound truth about his prodigal journey.  This is what you can expect when you follow Satan:
He will take you further than you wanted to go.

He will keep you longer than you intended to stay.

He will cost you more than you thought you wanted to spend.

He will cause you to do things you never thought you would  do.

He will turn you into someone you never expected to be.
God said here's the deal, I'm only going to ask you one more time and after that I'm going to go away and leave you alone." – Steve Haynes on the moment that ended his time as a prodigal
God called Steve to leave a very lucrative and powerful position in Washington, D.C. to join the Navigators.  Steve didn't know where this would lead, but he knew with certainty that this was where God wanted him.
Faith@Work
Steve started with the Navigators part-time in 1973 and went full time in 1998.  In 2011, Steve started a conference call with a small group to study God's purpose in their lives.  They shared this with a few friends who decided they wanted to join in.  Within three months, over 10,000 people were dialing in over lunch at the workplace.  Today there are over 55,000 people participating every week and it is still growing.
"Everybody believes in something and what you believe in determines how you live your life!" – Steve Haynes
Here was the question: how do we get the gospel message into the hands of as many people as possible?  This simple question led to Faith@Work.
Does this describe you?
I spend the greatest part of my week in the workplace and I want my faith to make a difference.

The Bible gives me rich insights into my life in the workplace.

My faith informs my ethics and improves the way I relate, learn and perform.

I want to learn to grow and share my faith in the workplace.

I want to learn from others who are integrating their faith in the workplace.

Work is an important way to mature my faith.
Join this incredible bible study and see what you can accomplish when you answer the question God has put on your heart!
Join the Conversation Every Wednesday at Noon EST & MST
Call 1-860-970-0300 code – 2160630#
Resources
Bio
Raised in Fairfield Ohio; accepted Jesus while attending New Tribes Bible Institute studying to become a missionary.  My life verse is Romans 4:4-5.  Served in Vietnam between 1969-1972 in  the Army / Special Forces.  I am currently am a tent maker consulting to the White House for National Security matters being a Navigators since 1973.  I have learned to "take the mask off" and let people see me as Jesus does, warts and all. And instead of trying to earn God's love through performance, I simply trust Him and allow Him to work in and through me, infusing me with His grace and mercy with my weaknesses – – II Corinthians 12: 7-10