Podcast: Play in new window | Download
Subscribe: Apple Podcasts | Android | RSS | More
The Keys to a Breakthrough Shift

Coaches Corner
The goal of coaching is to accelerate a leader's development.  Coaching speeds learning time, enabling leaders to make significant leaps in learning and behavior change in a matter of months rather than years.
Our goal is to add value to you by addressing the questions you have submitted.  Please comment below so we can include your question on the next episode!
Leadership and spiritual development coach, Michael Pfau answers questions from our audience
Three keys to handle deadlines, stress and pressure at work

Learn a useful framework to handle stress in the middle of complexity

Tools to build trust in a team as a leader and team member
Resources
Talk to Michael about coaching – He is my personal mentor coach and I recommend him highly!
Professional Christian Coaching Institute – A great resource for leaders and coaches
Emotional Intelligence – Daniel Goleman
Bio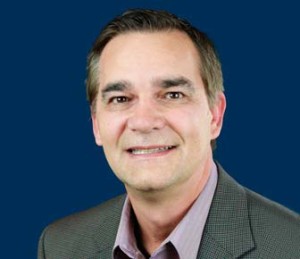 Michael Pfau, MEd, PCC, CPCC is Founder and President of Crossways Life Coaching, specializing in life mission, vocation, and wellness coaching. He began coaching in 2002 after serving 16 years as assistant pastor of a church he co-founded in Philadelphia.
Michael has spoken at the national Christian Coaches Network (CCN) conference and presented workshops throughout the U.S. on life purpose, career discovery, and skills for life coaching. He has served as the vocational coach for the Christian Counseling and Education Foundation in Glenside, Pennsylvania.
Michael worked and presented with best-selling author Bruce Wilkinson as part of his Dream Giver Coach Network from 2003 to 2005, helping individuals discover and live their dreams. He is a designated Professional Certified Coach (PCC) with the International Coaching Federation (ICF).
Crossways Life Coaching has grown into an international coaching business whose clients are literally changing the world. Michael is passionate about equipping others in distinctly Christian coaching to empower them in fulfilling God's call on their lives and businesses. For more information, visit his website at www.crosswayslifecoaching.com.