Podcast: Play in new window | Download
Subscribe: Apple Podcasts | Android | RSS | More
 The Key to Turning Failure into Phenomenal Success:
Character Development
"It's amazing how the human mind works. If you think you can, you can. If you think you can't, you can't. You've got to be careful what you put in your mind, because you'll soon be there." –Jerry Anderson
In this episode, Jerry Anderson shares how he discovered the key to turning multiple business failures into phenomenal success was this: character development.
He changed his mentality with clients from "I hope they buy" to "I need to help them be successful." He adds, "Sometimes I cared about their business more than they did!"
Jerry saw immediate results from his change in perspective and he realized that he could help others achieve the same results in their lives. He started round table groups to mentor businesspeople in the areas of character and values.
His teaching spread to other parts of the world; suddenly, he was helping transform governments and cultures! Jerry can help you start your own round table group, or change the values and attitudes in your workplace or business. He has even started to bring these values-based programs to schools; grades have gone up and bullying has dramatically decreased.
 "When I'm doing the right things, the right things happen and I don't have to create them. I just show up." –Jerry Anderson
 You will learn
 How to develop your own character to transform your business

How to discern what should and should not be going into your brain

How to be open and available for incredible opportunities

How to bring positive values back to your own sphere of influence
Resources
Learn the Powerful Advantage of Values

Follow on Twitter @larednetwork
A world leader in implementing the message of values-driven leadership. For more than 25 years they have focused our attention on developing high-capacity, values-driven leaders.
Mission   For youth to live and act character values by standing for character excellence. Who in turn influence others to bring about social change.
Values & Curriculum   Anti-Virus is based on 7 Values: Ambition, Responsibility, Hard Work, Emotions, Restraint, Common Sense, and Generosity. 
 Bio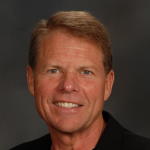 Jerry is an entrepreneur who has built and developed 20 business's He employs nearly 1000 people and travels internationally.  Jerry is active as a director of 5 organizations.