Podcast: Play in new window | Download
Subscribe: Apple Podcasts | Android | RSS | More
Expand Your Awareness of Possibility!
Coaches Corner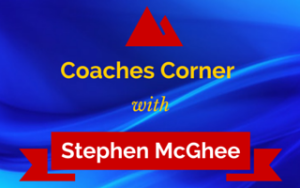 The goal of coaching is to accelerate a leader's development.  Coaching speeds learning time, enabling leaders to make significant leaps in learning and behavior change in a matter of months rather than years.
Our goal is to add value to you by addressing the questions you have submitted.  Please comment below so we can include your question on the next episode!
Leadership and executive coach, Stephen McGhee answers questions from our audience
How do I go from a self-led life to a spirit-led life

The keys to creating balance in your life
Resources
Bio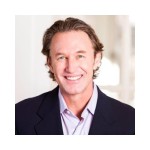 Stephen is at the forefront of mind-opening new directions in leadership. For the past 25 years, he has guided business executives and influential leaders across the globe, to go beyond self-imposed limitations to new levels of leadership.
His clients are already considered leaders and high achievers. Within this select group, there are those who realize that there is a greater inner potential waiting to be actualized. Connecting these people to this potential is the focus of Stephen McGhee.
Stephen's own remarkable journey begins to explain what is distinctive about his approach. With a graduate degree in Spiritual Psychology and a background of working in both investment banking and as an ecumenical minister, he brings an engaging, diverse perspective to life and leadership.
An international keynote speaker and author of three books on leadership, Stephen has transformed accomplished individuals around the country and initiated cultural change with major corporations such as Microsoft, Merck, Georgia Pacific and Firestone. He recently completed his first film, Climb For Freedom, a documentary about the transformation of seven men summiting one of the world's highest peaks and the profound impact of that journey on their lives and relationships.
Working with Stephen has been referred to as the adventure of a lifetime. His courageous honesty, personal integrity and energetic spirituality guide his practice. With Stephen you will be pushed. You will be uncomfortable. You will be revealed. Both your weakness and your greatness will be exposed and advanced.