Podcast: Play in new window | Download
Subscribe: Apple Podcasts | Android | RSS | More
Working In The Areas Of Your Strengths!
Coaches Corner
The goal of coaching is to accelerate a leader's development.  Coaching speeds learning time, enabling leaders to make significant leaps in learning and behavior change in a matter of months rather than years.
Our goal is to add value to you by addressing the questions you have submitted.  Please comment below so we can include your question on the next episode!
Leadership and executive coach, Dr. Michael Marx answers questions from our audience
How do work in the areas of my strengths

The keys to working with your team

What it takes to build a culture of trust
Resources
Dyadic Coaching Website – Dr. Michael Marx

Christian Coaching Network International
Professional Christian Coaching Institute
Bio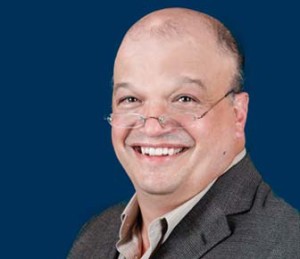 Michael J. Marx, MBA, EdD, PCC is a Professional Certified Coach specializing in business coaching and corporate consultation. A gifted teacher, Michael holds a Bachelor of Arts in German Studies from ORU, an MBA from Louisiana State, and an EdD in Adult Education from Regent University. His passion is adult learning and he serves on the faculties of Liberty University (teaching International Business) and Concordia University (teaching International Finance), in addition to Professional Christian Coaching Institute.
Michael and his wife, Joy, lived in Germany for 23 years where they worked as "tent making missionaries" and they have only recently moved back to the United States. Irrepressibly adventurous, they travel the U.S. and Canada in an RV, working their virtual businesses and coaching/teaching via distance.
A strong advocate for professionalism in Christian coaching, Michael served on the ICF Global Ethics & Standards Committee and on the Ethics subcommittee for educating coaches on ethical practices. He also serves as president for the North American division of International Neuroscience Management Education (INME), providing access to the latest research on learning, coaching and the brain. A noted expert on the effects of fear on adult learning, his doctoral dissertation was on the promotion of learning in adult mentoring & coaching dyadic settings.
Michael often speaks and conducts workshops on trust building, conflict management, time management, and one-to-one learning. Hobbies include RC helicopters, snow skiing, and dog sledding. He can be found on the web at www.dyadic-coaching.com. Information on his neuroscience resources is at www.inme.us, and you can follow his adventures with Joy and their dog, Angel, at www.travelswithangel.wordpress.org.