Podcast: Play in new window | Download
Subscribe: Apple Podcasts | Android | RSS | More
Do The Hard Things

In this episode best selling author, speaker and coach Rory Vaden shares the importance of doing the things that matter most for tomorrow–not just doing what is urgent today. He shares valuable insights from his new book "Procrastinate On Purpose," as well as his best seller "Take The Stairs." You will very much enjoy and value what Rory has to share in this episode.
Once upon a time there was a strategy called "managing your time". The premise was that if we developed tips and tricks to do our tasks more efficiently then theoretically we would have leftover time or margin in our life. The problem became that as we completed our to-do lists faster and faster we didn't find space for leisure at the end of them, instead we only found another to-do list waiting that was equally as long as the first.
Then entered an age of a new strategy, which was "prioritizing your time". The idea was to make a series of calculations to help us identify what was most important and to then focus first on what matters most. While prioritizing was very valuable, it had a limitation that no one ever talked about which was that it did nothing to create more time – it only helped put one thing in front of the others.
For years a period of stress, anxiety, disorganization, careless speed, and workplace overwhelm ensued. As people tried relentlessly to do more with less a new form of procrastination emerged. It was one where we looked busy because we were doing a lot of stuff but we were putting off the things that were most significant.
Until one day a new way of thinking emerged which was how to "multiply your time." People began to realize that time management was no longer logical; now it was emotional. People discovered that they didn't need more calendars, checklists, tools or technology but what they needed instead were 5 simple permissions: eliminate, automate, delegate, concentrate and most of all, Procrastinate on Purpose.
What You Will Learn
Have clear methodologies for defining what your priorities really are in life and business

Feel more empowered to say "no" to the things that don't matter so you can say "yes" to the things that do

Understand the way the most successful people in the world think differently about time

Employ solutions to give yourself more margin in life without compromising your results

Develop a sense of inner peace and control from embracing and implementing the 5 Permissions of The Focus Funnel™:

Eliminate: The Permission to Ignore

Automate: The Permission to Invest

Delegate: The Permission of Imperfect

Procrastinate: The Permission of Incomplete

Concentrate: The Permission to Protect
Resources
Bio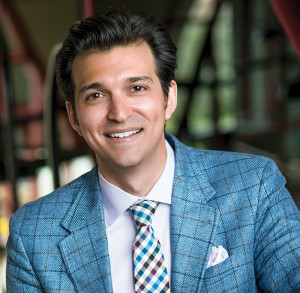 "Self-Discipline Strategist", Rory Vaden, MBA CSP speaks to audiences around the world about how they can leverage self-discipline to achieve their goals in life. His book Take the Stairs is a #1 Wall St Journal, #1 USA Today, and #2 New York Times bestseller and has been translated into 11 different languages.
As an entrepreneur, he is the Cofounder of Southwestern Consulting™, a multimillion-dollar global consulting practice with nearly 100 team members that has helped over 7000 clients in 27 countries to grow their business and provide a better customer experience. Through a proprietary system of utilizing relevant data, time-tested principles, and implementing sales techniques that have been refined over 150 years by their parent company, Southwestern Consulting™ can teach anyone with a product or service how to sell more.
Rory's insights on overcoming procrastination and increasing productivity have been featured on Fox and Friends, Oprah radio, CNN and in Fast Company, Entrepreneur, Forbes, Inc., Success Magazine and many other media outlets. As the founder of the Center for the Study of Self-Discipline (CSSD) his articles and insights average more than 2 million views every month and he is the weekly host of a top 25-business news podcast called "Daily Discipline with Rory Vaden."
As a professional speaker, he speaks as many as 70 times a year for some of America's best and brightest organizations including: Cargill, The Million Dollar Roundtable, P&G, Mass Mutual, True Value, YPO, Wells Fargo Advisors, Merck, Land O'Lakes, Novartis and hundreds more. Rory is a Certified Speaking Professional (the highest ranking speaking designation) and was a World Champion of Public Speaking First Runner-Up.
Rory shares ideas for how to increase your self-discipline, overcome procrastination, grow your business, and get better control of your time so you can achieve your goals in life!