Podcast: Play in new window | Download
Subscribe: Apple Podcasts | Android | RSS | More
Trusting God To Open Doors
"God provides, and a lot of times when His hands look empty, they're just meant to open some doors." –Kevin Adams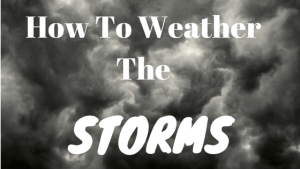 In this episode, you will hear how Kevin lost everything financially in the crash of 2008. Through a series of tests and tribulations, God drew Kevin closer to Him and enabled him to discern God's true calling for his life. As the tagline for Kevin's book says, he embarked on "a faith journey that begins where common sense ends."
In the fall of 2008, after a decade of hard work, Kevin had a successful business, high income, great investments and no bad debt. By January 09, within 100 days, he'd lost it all, was in overwhelming debt, and his entire financial structure had collapsed squarely on him and his family. Ten years of effort left him with nothing it seemed, but guilt, fear, and shame.
By January 2009, he was left with a choice: Do what he had always done—work harder. Or, let go of conventional thinking, and live literally by faith in God, to see where it would lead him. In the face of lawsuits, foreclosures, and potential homelessness, with his family looking to him for immediate answers, Kevin, in spite of enormous criticism from other Christians, took the radical position of stopping every effort to survive and resting instead at the feet of Jesus.
"[God] would say things to me like, 'Do you want to emulate the heroes of scripture, or do you want to just keep quoting them?'"—Kevin Adams
You will learn:
How to hang on to God when your whole world turns upside down

How to discern what God wants for your life

How to find the courage to follow your calling when everyone around you thinks you are a fool

How to move from commitment to Christ to complete surrender to His will for your life
Resources
Bio
Kevin Adams is a fresh voice among today's best Christian writers.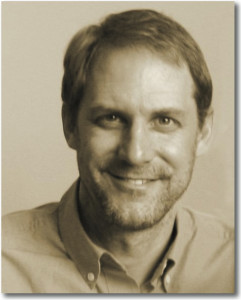 What he's not, however, is a pastor, theologian or pulpit preacher; he doesn't have a church, a fan club, or a flock. He's just a regular guy with a powerful story, and a God given gift for sharing it that will challenge the faith of even the most seasoned, veteran believers.
His transparency and intentional, elevated writing style has earned him a trusted reputation across the online Christian community. His work escorts readers through his own challenging experiences of loss, betrayal and impossible odds, to just beyond the comfort level of most Christians–the place where absolute faith is required.
Kevin takes a genuine approach to modern Christianity that would rather tear away empty pockets than fill them with empty promises. Yet, his story is filled with indisputable proof of our Heavenly Father's better-than-we-can-imagine desire for each of us, and the delight He takes in our learning to rest in His arms like happy children.
Kevin is the author of The Extravagant Fool: A Faith Journey That Begins Where Common Sense Ends, due for release May 6th 2014, and founding partner in a new discipleship ministry being developed around the book. He is also the founder of the Wake up My Faith blog, which has garnered a social media following of over 80,000, reflecting varied backgrounds and locales.
Kevin's life verse is Matthew 6:33 – "But seek first the kingdom of God and His righteousness and all these things shall be added to you". (NKJV)
And his philosophy on life can be summed up in a single thought:
"Only when God becomes all that we want do we truly see that He is all we need."
–Kevin Adams 2012
Kevin is husband to Holly, his beautiful partner in faith, father to three wonderful children, and a compelling new author for Zondervan.