Podcast: Play in new window | Download
Subscribe: Apple Podcasts | Android | RSS | More
When Much Is Given, Much Is Required
"I also had people speak into my life the words of, of restoration and redemption and that there were second chances.  I didn't want to believe people when they told me that there was second chances, that God was a God of second, third, fourth, fifth, and infinite of chances." – Eric Lind
Eric Lind shares a a story that will encourage anyone who hears it.  Steve Reiter broadcast hundreds of testimonies while at Focus on the Family and when he heard Eric's story he shared that this is the one of the most inspirational stories he has ever heard.
Eric practiced law for 16 years, and then took a horrible fall as a result of a pattern of sin in his life. He was convicted of four counts of theft and forging the signature of a judge and was sentenced to 28 months in maximum security prison.  While he thought his professional life was over, the Lord had other plans.
Eric had tremendous success, and tremendous failure, and the Lord has carried him through the darkest of times. At a point where he thought he had zero chance of professional/business success you will hear how the Lord opened doors of opportunity that he could never have imagined or dreamed to be possible.
After Eric's fall, he made the determination that he would always be transparent in everything he did or said.  The doors that opened as a result of that decision illustrate God's plan for restoration and redemption in all of our lives.
During this transition Eric attended the Halftime Institute as he thought the next step in his life should be into the ministry.  A dinner conversation with Bob Buford changed all of that when shared the insight that Eric's strength is in leadership and operations and he should use those skills in what God had planned for his second half
After Eric was released from prison his skill in business and authenticity about who he is led to two of the world's largest lenders trusting in him which allowed hime to turnaround and save the company he found himself running..
Today Eric does turnaround consulting with One Accord Partners.  He loves the turnaround work because the Lord turned around and restructured his life.
"I can relate to "desperate people who do desperate things" and I enjoy walking through
the process with them, and as part of the journey, I always get the chance to share my faith." – Eric Lind
Resources
Bio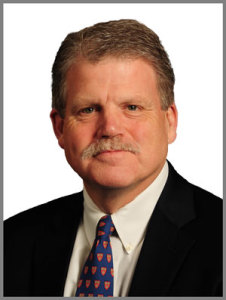 Eric Lind is a Harvard trained professional with 30+ years of experience in strategic planning, organizational and business development, and transition management. Eric's career is marked with matchless results increasing revenue, customer retention, and significant increases in market share. He has a passion for leading businesses through crisis, for the development of sustainable culture, and for coaching executives to facilitate long-term success and sustainability. His goal is to facilitate the restoration of companies and their people through the implementation of sound management practices, the development of viable strategy, and the development of a culture that can respond to the ever-changing challenges that always arise, and that the response to change can be swift and effective.
Eric practiced law for 16 years, and since leaving the legal profession, Eric has served in the roles of CEO, COO, CFO and Chief Restructuring Officer for the companies he has worked with.
Throughout his career, Eric has created and facilitated industry specific training programs for sales, sales management and organizational leadership. Eric has spoken internationally on business leadership, business ethics and the application of Biblical principles to the marketplace.
Prior to joining OneAccord, Eric led multiple businesses in the development of culture, change management, talent development and restructuring and turnarounds in a number of industries, including automobile and recreational vehicle dealerships, a specialty bakery, a specialty coffee roaster, a heavy equipment sales and leasing company, several professional practices, an advertising/marketing agency, and retail sales organizations.
Eric is a graduate of the Executive Development Program at the University of Washington Foster School of Business, and programs in Finance and Accounting, and Strategic Finance at the Harvard Business School. He received his law degree from Seattle University, and received a certificate in International Law and Law of the European Economic Community from Queens College in Cambridge, England. In addition, Eric received a Master of Theology (Th.M.) from Andersonville Theological Seminary, and received his undergraduate degree from Washington State University in Political Science.
Eric lives in Gig Harbor, Washington with his wife Debbie. They have been married for 26 years, and have one daughter, Rachel, who recently graduated from Liberty University in Lynchburg, Virginia. Eric was part of a team of businessmen that went to Kazakhstan to teach business principles, served on the Business Council for his church, and currently, serves as a volunteer for the New Life Program at the Rescue Mission in Tacoma.