Podcast: Play in new window | Download
Subscribe: Apple Podcasts | Android | RSS | More
Building Authentic Relationships on Purpose
"The New Millennial, this Generation Y, Generation X, they're not going to follow 'command and control' leaders. Even the military is changing. You cannot lead with your head. People want to follow heart-led leaders because you trust them." –Tommy Spaulding
Tommy Spaulding was taught "business as usual" when he first entered the business world. He learned how to network, create a pipeline and close a sale. Through His relationship with Christ and the example of a true friend and mentor, Tommy changed his approach 180° in order to reflect Christ's servant leadership in his own relationships.
Tommy's experiences traveling with the organization "Up with People," and later as their CEO gave him an empathy and a love for people of all beliefs and backgrounds. He shares how this taught him to build authentic and transparent relationships and how his ROI (now what he calls a "return on relationships") has been more than he could ever have imagined.
"Everyone has a story. Our job is to learn each other's story and have love and compassion and grace for their story. Once you do that, you know how to serve them." –Tommy Spaulding
What You Will Learn
How to give up networking and embrace netgiving

How to build authentic relationships, even with those who are worlds apart from you in their belief systems

How to bring your faith into the workplace effectively

How to deal with the difficult people in your life

The "5 Floors" of Relationships—what are they and how can you move your relationships to the "penthouse suite?"

How to do your own relationship audit
Resources
Bio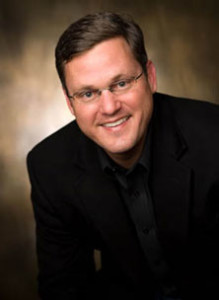 TOMMY SPAULDING is the founder and president of Spaulding Companies, a leadership development consulting firm based in Denver, Colorado. In addition to his work as a whole-life adviser and consultant, Tommy is a sought-after speaker. The former president and CEO of the global leadership organization, Up with People, Spaulding founded Leader's Challenge, the largest high school leadership program in Colorado. Tommy is also the president of Spaulding Leadership Institute, a nonprofit he founded that operates National Leadership Academy, Colorado Close Up, and Kid's Challenge. Tommy lives in Greenwood Village, Colorado with his wife and family.