Podcast: Play in new window | Download
Subscribe: Apple Podcasts | Android | RSS | More
An Epic Transformation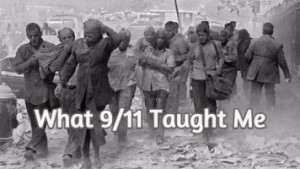 Sandra grew up in a small town in Lousiana.  Her family didn't have much and from a young age she learned that to get ahead she had to be focused and outwork everyone around her.  Sandra's desire to escape her circumstances propelled her on to get a scholarship to college and then to a meteoric career.
Her motto was no pets, no plants, no boys.  She was laser focused.  Sandra was the CEO of a large multi-national toy company with offices around the world and was in New York City on September 11th, 2001 when everything changed.  She shares the full story during our riveting interview.
"Your awards, and your labels, and your badges, and all this stuff that you accumulate fall away in an instant." – Sandra Crawford Williamson
In that moment Sandra realized she had to recalibrate her life because she was living for the wrong reasons.  She had spent years trying to overcome her upbringing by adding layers upon layers, titles and accomplishments.  Sandra felt like the StayPuft Marshmallow Man walking around because she had so many layers on.  These all fell away that day.
"[In New York during 9/11] all of us looked the same, you've seen the pictures where your covered head to toe in the greyish covering and we all looked the same and I just had this moment where God said 'This is what it will be like when you face me in eternity, everybody looks the same to me.' " – Sandra Crawford Williamson
Sandra learned that everything in her life improved through this change in perspective and in embracing a personal relationship with Jesus. She started serving others instead of expecting to be served. She learned to value relationships, which led Sandra to deep peace and joy and to the love of her life, her husband.
Sandra started to fight on her knees and asked God for forgiveness.  God has had his hand in her life in a big way as she battled cancer, infertility and finding purpose in her life.  You will hear about incredible miracles and how God wants the same for you!
Sandra is the co-founder of 4word Women which is providing mentorship to thousands of woman and is how Sandra is giving back every day.
What you will learn
Are your personal success metrics defined correctly?

How to connect with your true self and live a life filled with passion

What it takes to make the important things important

The key to equipping the next generation – Mentorship!

What you can do right now to make a difference in at least one life

That asking God for forgiveness is the first step towards an incredible future
Resources
Bio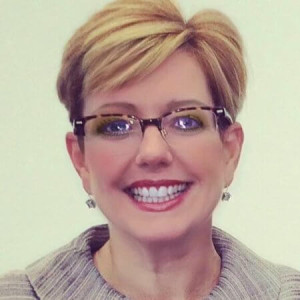 Sandra is a seasoned executive, Wall Street industry expert, author, and public speaker who was most recently Chief Marketing Officer for a $3 billion advertising agency. She also serves as COO for 4word, a nonprofit that serves workplace women.
After being in NYC on 9/11, surviving cancer and other personal loss, Sandra's authentic, nothing held back story of perseverance and hope is inspiring to all. Sandra also brings over 20 years of general management, marketing, and sales experience, and is founder and CEO of Crawford Consulting. She also serves as a global industry expert for Coleman Research Group in most things digital, marketing, sales, mobile, and social media.
In addition to her MBA, Sandra has been media trained, was invited into the global CMO Club, and has hundreds of hours of on-camera work to her credit. She is a MENSA member, serves regularly in her community, and enjoys anything international. Sandra has a heart for people, especially professionals trying to juggle it all, since she was married later in life and is now a proud wife and mother of three wonderful children nine years old and younger.