Podcast: Play in new window | Download
Subscribe: Apple Podcasts | Android | RSS | More
Your Voice Needs To Be Heard
"What's the most essential thing I could be doing. Right now to be able to move things forward, unfortunately that's a question that often goes unanswered." – Joel Boggess
Joel and his wife Pei have one of the best podcasts on leadership and reaching your dreams called ReLaunch.  As we started this podcast they both became close friends and equipped me on how to follow my dreams.  Here is what Joel shared with me – "If you believe God wants you to prosper in different areas of your life, including your bank account, Then you're going to do whatever it takes to make that come to fruition."
Joel has interviewed hundreds of successful leaders and entrepreneurs.  In this episode he shares what he has learned over the course of long career in radio and now in podcasting.  You won't want to miss this one!  Thank you Joel for who you are and for sharing such deep wisdom and experience with our audience!
"The decision to succeed comes before the plan. So my advice would be make sure you make a solid decision first, and that requires a little bit of effort and a lot of faith." – Joel Boggess
What you will learn
How to successfully make a pivot towards your dreams

What is the mindset of those that relaunch successfully

How to create a team around you to find the next big thing in your life

That it takes faith to have the courage to follow your heart

The 4 Key steps to make a transition in your life
Resources
Bio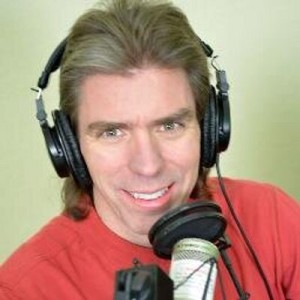 Media coach, Radio Host and #1 Bestselling Author
Joel Boggess is the host of the "ReLaunch" show, and the author of the #1 Amazon bestselling book – Finding your Voice.
Joel is passionate about sharing fresh ideas, success tips and inspirations through real life stories. He is a "natural" with broadcasting, and he enjoys teaching podcast and radio show hosts on how to book great guests and have engaging interviews.
Joel's vision: by May 2017, after 3 years of "ReLaunch", he would have helped 200,000 LISTENERS to LEARN TO BELIEVE THEMSELVES AGAIN.