Podcast: Play in new window | Download
Subscribe: Apple Podcasts | Android | RSS | More
Discover What Your Life is Really About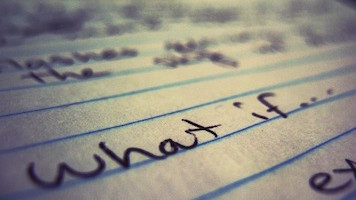 Activity follows identity. Before you can go do something, you need to become someone. You need to become the person that you were meant to be.
Jeff Goins
Jeff Goins was a successful marketing director with great job security at a non-profit organization. Yet he felt a longing to connect his ideas and stories with other people. Without intending to leave his job, Jeff started writing a blog. He discovered that his audience really connected with his journey in finding his true calling and becoming a writer, not only the successes he had but the failures as well. He began sharing all of the things he was learning along the way and found that his readers yearned to know more.
I don't think failure is a thing that prevents you from success. It leads you there, if you can learn from it, pivot and keep persevering.
Jeff Goins
Jeff began studying the lives of others who had succeeded in finding their own true callings and found that many of them had experienced a "wake up call," often in the form of tragedy or failure. Their common denominator was that they all decided to respond to their circumstances in a positive way.
He learned that it was much more important to have a faithful mindset than a perfect plan! For Jeff, this has resulted in writing four bestselling books, teaching online courses and speaking to large audiences of people who have a sneaking suspicion that they just might be succeeding…at the wrong thing!
Just a regular guy or girl, just doing what they know how to do the best that they can do it…can result in an incredible story.
Jeff Goins
What You Will Learn
How to let go of your "false self" and find your TRUE self!
How to build a bridge of transition between where you are and where you want to be
How to spend your time doing what matters now
How to turn tragedy into a wake up call to find your true purpose
How to plug into a community whose members will help you unearth your calling
That financial success is not the only way to make an eternal impact
Resources:
Bio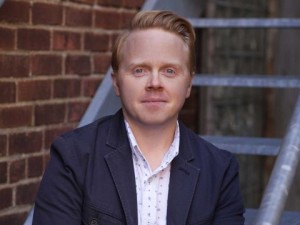 Originally from Chicago, I moved to Nashville after graduating from college and spending a year traveling with a band. In college, I studied Spanish and Religion and spent part of my Junior year in Spain, which unlocked a passion for travel, writing, and making a difference in the world. After a year of letter-writing and long-distance phone calls, I moved to Tennessee to "see about a girl." In 2008, I married that girl. Now, I live with my wife Ashley, our son Aiden, and our dog Lyric just outside of Nashville. I'm the former Communications Director for Adventures in Missions, a nonprofit organization, and spend my time writing books and trying to take over the Internet. I've written and guest-blogged for hundreds of magazines, publications, and blogs. I'm also a speaker, online writing teacher, and consultant. If you're interested in having me come speak or work with you, check out my speaking and consulting page. I've written four books including The Art of Work (March 2015), teach online courses (including the popular Tribe Writers), and am pretty sure I make the world's best guacamole.