Podcast: Play in new window | Download
Subscribe: Apple Podcasts | Android | RSS | More
Keys to building a foundation that will last

"As time went on, I started to notice this puzzling pattern among each of these Christian coaches. They were called by God, they were sure of what they were doing and what God called them to do, but after a little bit of initial success, things would happen, family crises. And I started wrestling with the Lord, 'Lord, if you called them, if you called me into building this business, why are You making it so hard?'"  – Kim Avery
We all know the story of the Titanic. If not, spoiler alert: it sank! Did you know, however, that the telegraph operator on the titanic received several messages with warnings of icebergs and he ignored all but the last one, to which he responded "shut up"? He was too busy working, paying attention to what was above the waterline, that he didn't have time to listen to the messages and warnings coming from below the waterline
In this episode, we will talk with Kim Avery, founder and president of Kim Avery Coaching, as she shares the lessons she has learned about the importance of what's below the waterline. As business leaders and entrepreneurs, we are often busy about the business of business.  It is vital that we build a firm foundation on our relationship with God, so that we can cling to Him in good times and bad. The journey isn't always easy, but God invites us to seek Him and His vision, so that we don't lose sight of what He called us to do.
What you will learn:
What to do when you get to a point where you feel like giving up.

The importance of being spiritually engaged.

The harms of taking shortcuts.

Becoming financially successful amplifies your character.

How to seek God with your whole heart.

How to build a strong personal foundation with God and a strong foundation for your business.

How to keep a level of urgency to be connected with God, in good times and bad.

How to keep a perspective on what is important.

5 stages of building a strong foundation
"I think about Bilbo in The Hobbit. When he left the Shire and the comfort and the safety and his handkerchief behind, he went out on this huge quest. And the best part of the story is when Bilbo comes back to the Shire and he's got a wagon full of gold, and that's not the treasure. The treasure is that the Bilbo who came back is not the Bilbo who left. He's a different, better, purer, wiser, kinder man. and that's what the entrepreneurial journey provides for us…that kind of opportunity." -Kim Avery
Bio: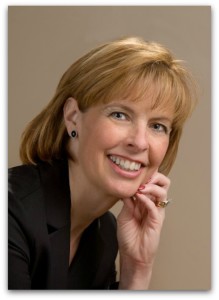 Kim Avery MA, PCC, is Founder and President of Kim Avery Coaching, a coaching and mentoring firm that helps Christian coaches market successfully and coach masterfully. She is a Licensed Mental Health Counselor, Professional Certified Coach, Board Certified Coach and trains coaches at the Professional Christian Coaching Institute and The Academies. Kim's mission is to to help Christian coaches succeed so they can equip others to live Christ-saturated, joy-filled and purpose-driven lives. Kim is married to her husband Ron, and they have two children, Bethany and Jonathan, two granddaughters, and a poodle named Bob. The Averys enjoy running, biking, hiking, and ministering to the community in which they live.
Resources:
PCCI: professionalchristiancoaching.com