Podcast: Play in new window | Download
Subscribe: Apple Podcasts | Android | RSS | More
How to know your life mattered
"[In mountain climbing and in mentoring] when you are tied in to other men, if you slip and fall, they can arrest your fall. But if you're climbing by yourself and you slip and fall, you're going to go over the cliff and it can be catastrophic. In our own way, Bill and I supply a lifeline to them, or a line of belay with them, so that they're safe when they're climbing to their own personal mountaintop experience." –Robert Mallon
Robert Mallon and Bill Watkins have become great friends and mentors of mine.  Together they founded Rusty Lion Academy, a coaching and mentoring firm for entrepreneurial men to help them have extraordinary lives through outer wealth AND inner significance. Their passion is to inspire, teach and equip people to pursue God's potential in their lives. Their approach has yielded dramatic results in a very short amount of time. In this episode, you will learn how you can reap the same benefits.
We're not here to give someone a magic formula, we're here to extract out of them what already exists that they don't see right now…Identify your core values and have them in front of you all the time…asking, "Am I doing this?
Bill Watkins
If you are at a point where you have had success, where you are great at what you do, but you don't know which way to go in your business, this episode is for you. If you have had seen great achievements in the workplace but aren't finding joy in other areas of your life, you will be blessed by learning from this inspiring team!
Look at your 25 year desired future. Define that future as 'I am' and 'I have,' not as 'I will.' God is going to speak to you on where He wants you 25 or 50 years from now…that is your future calling you.
Bill Watkins
"Spend time down on your knees, just praying and asking God to help you along the path of that day. When you really think about it, success is nothing more than a whole bunch of really good days put together. So if you're getting clarity from God throughout the day and you're listening to His voice and really trying to stay connected to Him, you're going to make those 'A' decisions as opposed to those 'B' decisions." –Robert Mallon
What You Will Learn
How to achieve outer wealth and inner significance
How to overcome obstacles without compromising what matters most
How to recognize your "blind spots" and get focused on the important things
That mentorship is critical to living a life that makes a difference
How to identify your core values and never lose sight of them
Resources
"The One Thing" by Gary Keller
Bio
Robert Mallon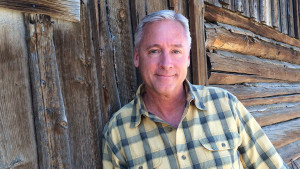 I am a nationally recognized, professional speaker, business coach, mentor, and meeting facilitator. My students also tell me I am an "Extraordinary Life Guide."
Over the last 35 years, I've worked for several nationally known corporations as a leader and manager. In 2002, I became an entrepreneur and was soon experienced in starting and running my own businesses.
I have great passion for helping men and their companies grow. Helping both live up to their full potential has turned into my life's passion. I am now fulfilling that mission at Rusty Lion Academy.
I am happily married to Sandy and live in Gainesville, Georgia. We have five spectacular children and a most cherished and precious granddaughter.
Bill Watkins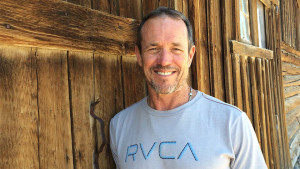 In the first half of life, I was a West Point graduate, Army officer, world-class athlete, corporate executive and entrepreneur. I sold my business in 2012 and achieved life freedom.
In this second half of life, what thrills me is the changed lives of our students. I want the next generation of men to master what I know and to have what I enjoy: wealth, relationships, health, significance, and an extraordinary life.
I am happily married to Donna and live in Jackson, Wyoming. Every day we are filled with joy as we enjoy all the beauty and adventure Jackson Hole offers. We have three grown children – two from Bill's first marriage and a very special son-in-law.