Finding Success in a Culture of Entitlement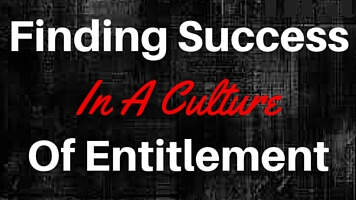 In today's episode, best-selling author, leadership expert, business coach and psychologist, Dr. John Townsend, joins us to discuss his latest book The Entitlement Cure. Dr. Townsend talks about how this attitude affects our behavior and relationships as well as how to confront others who are struggling with entitlement.
Today we live and work in a culture that says, "My life should be easy and work well for me." This attitude of entitlement influences our most important institutions: family, business, church, and government.
It comes down to this: People are not getting to where they want to go, because they don't know how to do life the Hard Way. Their entitlement keeps them from tackling challenges and finding success.
Podcast: Play in new window | Download
Subscribe: Apple Podcasts | Android | RSS | More
Here are my key takeaways from our interview
The Hard Way cures entitlement

Entitlement hurts

ourselves

and others

Entitlement is a rejection of reality

To change, we must want to change

Anything worth doing requires discipline

Positive change often starts with saying "I was wrong."
Mentioned in this show