Podcast: Play in new window | Download
Subscribe: Apple Podcasts | Android | RSS | More
 Life With A Capital L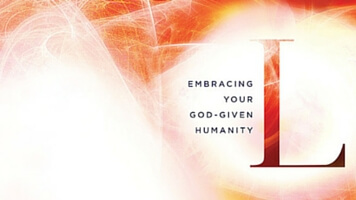 In 2013, Matt Heard was at a crossroads: continue on as the senior pastor of one of the largest churches in Colorado and continue running at a pace that was leading to burnout … or follow a new calling God had placed in his heart.
Matt was the first guest on our podcast and to date is one of the most listened to episodes.  We are excited to bring Matt back on to share the amazing stories of the people that have embraced their God-given humanity!
What is it that you long for?
Matt's calling led to this incredible book.  A book that was if nothing else, a manifesto of sorts for his three boys about the life lessons Matt had learned.
"We all desire more than just the endurance of our daily routines.  But often we feel limited and stuck – as if we're merely existing instead of living.  Thant's not the way it was meant to be.  God intends the humanity in each of us to be deeply experienced, lavishly enjoyed, and exuberantly celebrated.  In fact this is what the gospel is all about." – Matt Heard
In this episode
How to live a life of true significance

Why I have decided to give this book to all of my leadership coaching clients

What did Christ mean in John 10:10 and how we can live a FULL life

How understanding the difference between a Pursuit and a Longing leads to Joy

Learn how to build a bridge from where you are now to the life God has waiting for you
 Post a comment below or join the conversation at our Facebook page

for your chance to win a copy of Matt's book.
 

Links From Show
Bio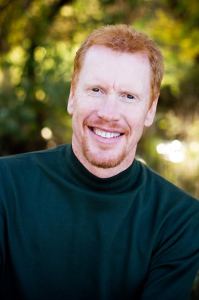 Matt is a husband, father, and friend. He's also a speaker…writer…teacher… leader… and consultant. He has been involved in leadership and pastoral ministry for three decades and trying to figure out what it means to be a human being for a bit longer.
His vocational roles have included being the pastor of single adults and evangelism at Moody Church in Chicago, the founding pastor of Park Community Church in Chicago, the senior pastor of Sunshine Community Church in Grand Rapids, Michigan, and the the President of Vantage Point Forum in Grand Rapids. He has also been a leadership consultant and was the Executive Director of the Greater Orlando Leadership Foundation (now Lifework Leadership).
He was the senior pastor of Woodmen Valley Chapel in Colorado Springs for twelve years until 2014. During that time, the church took innovative steps in establishing a multisite approach to ministry, embracing the arts and cultivating creativity, and also launched groundbreaking initiatives toward community involvement through forging partnerships with local government, nonprofits, and other churches to serve the homeless, those in need, and the oppressed – locally and also around the world.
He recently became the President/CEO of The Gathering USA, a ministry headquartered in Orlando with affiliate locations currently in ten cities (thegathering.org). He is on the Board of Directors of Reach Beyond (formerly HCJB Global;reachbeyond.org) and the International Arts Movement (internationalartsmovement.org) with Mako Fujimura (fujimurainstitute.org). He is also a member of the faculty and Board of Reference for Summit Ministries (summit.org).
Originally from Monroeville, Alabama, Matt is a graduate of Wheaton College and Reformed Theological Seminary, and has also studied at Wheaton Graduate School in Illinois, L'Abri Fellowship in Switzerland, Fackelbararnas Bible Institute in Sweden, Capernwray Bible School in England, and two years of Pre-Law at Samford University in Birmingam, Alabama.
Matt and his wife, Arlene, are the privileged parents of three amazing adult sons — Andrew, Joel, and Stephen. They also travel extensively and share their home base between Colorado Springs and Orlando.
As a speaker, Matt seeks to articulate — in a comfortable, clear and compelling manner — truth that doesn't just inform but fuels and motivates transformation in practical ways.
As a writer, he wants his words to engage a person on both a head and heart level as they grapple with real-life, daily experiences of Truth, Beauty and Goodness.  He desires to invite a reader to linger with his or her own thoughts about what it means to understand their purpose, potential and calling, and thrive as a human being created in God's image.
As a teacher, he has a passion to move beyond religious and spiritual games and engage with the core of Christ's Gospel message in an authentic, substantive, and practical way.
As a leader, consultant, mentor, and coach, he enjoys serving with his big-picture and leadership skills by listening to peoples' individual and corporate journeys — whether in business or ministry settings — reminding them of their core values, synthesizing pivotal issues and opportunities, and then dreaming strategically about paths of personal and organizational change.
As a human being, Matt appreciates great friends and meals, books and art, music and movies. He's a sports nut, a passion that includes golf, Scuba diving, and being a diehard fan (he loves the Denver Broncos and Auburn Tigers, and is still in counseling due to being a fan of the Chicago Cubs). He enjoys fly-fishing, skiing, and hunting in the Rocky Mountains and also loves to ride — either on a horse or his Harley.
And whether standing in front of people with a microphone or in a trout stream with a fly rod, whether sitting around a dinner table with friends or serving a need in his city, he — most of all — loves exploring and experiencing Christ's ultimate gift, Life with a capital L, and inviting other people into the journey.
Matt is now on Facebook ( Matt Heard  andLifeWithACapitalLBook ) and Twitter ( @mattbheard ).