Podcast: Play in new window | Download
Subscribe: Apple Podcasts | Android | RSS | More
Developing a Magnetic Mindset to Grow Your Business
Your ability to attract customers, to have customers come to you and seek you out, is by making sure the other guy wins. –
Joe Calloway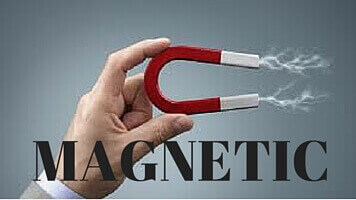 Joe Calloway, best-selling author and sought-after business consultant, has always strived for excellence, and his business is no exception. But being successful in business isn't always about you–it's more of what value you bring to your customers and clients!
I've got to create wins for other people. –
Joe Calloway
In today's podcast, Joe reminds us to always create value for the people who purchase our products and/ or get our services. He also discusses that having a magnetic mindset is acknowledging the fact that your competitors are as good as you are.
You're never so good that you don't need to constantly get better. –
Joe Calloway
What You'll Learn
How to attract and retain customers in your business

What a magnetic mindset is

The importance of saying "NO" and knowing when to "Let Go"

Discover for yourself the 3 things that you need to get right every single day for every customer and how knowing this can simplify your business
Resources
BIO 
Joe Calloway helps great companies get even better. His workshops and interactive keynote presentations help develop leaders, create more effective teams, and improve performance for successful businesses who know that they can, and should, be doing more with the people and resources that they already have.
Joe's client list reads like an international Who's Who in business, ranging from companies like Proctor & Gamble and Coca Cola to Cadillac and American Express. Joe also works extensively with small to mid-sized businesses, franchisees, and a range of professional services organizations
More about Joe…
Executive In Residence at Belmont University's Center For Entrepreneurship, which has been named as a national Top 25 Undergraduate Entrepreneurship Program by the Princeton Review (for five consecutive years). The program was featured by Fortune magazine as one of five schools to consider when studying entrepreneurship.
Author of seven books on business performance, including

Becoming A Category of One, Be The Best At What Matters Most, Magnetic: The Art Of Attracting Business

, and the soon to be released

Keep It Simple

.

Consultant and advisor to business leaders, owners, and entrepreneurs.

Real estate investor/developer in projects throughout the mid-south.

Investor in and advisor to start-up companies which presently include Gilson Boards and

EVAmore.co

.

Joe has presented at business conferences and events in countries around the world including Italy, Sweden, South Africa, England, Swaziland, Canada, Mexico and throughout the Caribbean. Although Joe has been inducted into the Speakers Hall of Fame, he doesn't do traditional "speeches." Instead, Joe actively engages people in highly interactive keynotes and workshops that challenge assumptions and create new ways of thinking.

Joe lives in Nashville, Tennessee with his wife, Annette, and their daughters, Jessica and Cate.