Podcast: Play in new window | Download
Subscribe: Apple Podcasts | Android | RSS | More
Building With A Pay-It-Forward Business Model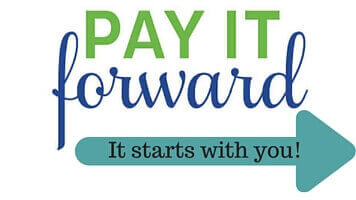 An international speaker, best-selling author, trainer, and executive coach. He has worked with fortune 500 companies and is a leading authority in relationship marketing. In today's episode, Kevin Kneb shares to us the importance of building relationships with people.



I don't care what business you're in, I don't care if you're the best person in the world about what you do. If people don't know, like, and trust you, you're just really good at something on an island somewhere.- Kevin Kneb


Kevin advices that before trying to pursue any endeavour in life may it be personal, business, education, or whatever, that we must always remember that building relationship around you, do matter. It doesn't mean that if you're good at your craft, you will already ignore all the people who are trying to reach up to you. You may be an expert on your chosen field but you are definitely nothing without the presence of the people around you.



Work is getting upon time when you don't want to get up, to go to place you don't want to go, to see people you don't want to see, to do something you don't want to do, for too little money. If you're doing this, I would suggest that you stop this as soon as possible! – Kevin Kneb


Kevin shares that if you start thinking of work as something that makes you happy, something that makes you feel excited and something that makes you eager for the future, then you're doing a great job. You will surely reach your goals and targets. But once you start thinking of it as an obligation, you will just simply end up weary and not serving your purpose.



Money is an echo of value. – Kevin Kneb


Lastly, Kevin reiterates that if you want to make a lot of money for whatever reason, just go for a bunch of value, and you'll create a Karma, you'll create a tribe around you.

So join us in this episode and learn why Kevin shares that giving importance of to the value most solely to your business or company but more so to the people around you will ensure the growth of your business and of the development of your financial standing.
What You'll Learn
Realize your potential tribe members

How to view work in a positive way

The importance of collaboration with others

The concept of living with a purpose

Creating a tribe for your business or company
Resources
BIO 

Kevin is the CEO of Knebl Communications, LLC – The Social Selling and Relationship Marketing Professional Services Firm™. He is recognized as a leading authority on LinkedIn and has trained hundreds of companies, associations and organizations and tens of thousands of business professionals on the most effective uses of LinkedIn since 2004. He also has more Recommendations (1805+) on his LinkedIn profile than anyone else in the world among over 380,000,000 LinkedIn members. He speaks, trains, coaches and consults internationally on Social Selling, Relationship Marketing, Online and Offline Networking, LinkedIn, Facebook, Twitter, and Personal Development from a relational perspective versus a tape on the glasses and pocket protector approach. His speaking, training, coaching and consulting style has been described as a blend of comedian, therapist and stimulating teacher. Individuals and organizations significantly grow their networks, businesses, and revenues through his dynamic, inspirational and humorous trainings, webinars, workshops and individual and group coaching. All things being equal, people do business with and refer business to people they know, like and trust. Kevin teaches how to accelerate your "Know, Like, Trust Factor" by taking a sincere interest in your network while adding value to all your relationships. The paradox is that while Social Media leverages technology, it's all about human connections.