Podcast: Play in new window | Download
Subscribe: Apple Podcasts | Android | RSS | More
How Helping Others Can Help You Achieve
Your Highest Self
"Make sure your actions align with your intentions."  – Mark Willis 
We all want to be bigger and better versions of ourselves. The problem is sometimes life just happens and we get sidetracked.  There are bills to take care of, family to support, and the list goes on. Despite the seemingly endless list of to do's there's this tiny little voice that remains and keeps on whispering "Hey, you are meant for something more. You are meant for greater things."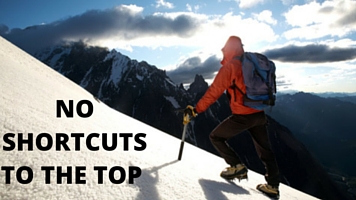 And this is exactly what we'll be discussing in this episode.
Our guest for today, Mark Willis, CEO of Keller Williams Realty, Inc.,  the largest real estate franchise by agent count in North America,  discusses how we as human beings or specifically as entrepreneurs, find and achieve our highest self.
Mark explains how clarity makes a huge difference in forging the life you want to live.
 "A lot of people fail to have a clarity about what they want in life and with clarity, we have REAL power."  – Mark Willis
BE THE BEST SERVANT TO BECOME A GREAT LEADER
They say no man is an island, and this holds true to what Mark has shared in this episode today. Mark reiterates how helping others reach their highest self-has helped him reach his. He reminds us to give first to others before we expect them to give to us and that we always have to show a willingness to give unconditionally, one that doesn't expect anything in return.
"Life is about serving other people and in order to get what you want; you need to serve other people before you serve yourself." – Mark Willis
We'll also learn how crucial it is as leaders, to talk in a manner as if we've already reached our goals as this drives the same vision into the hearts and minds of the people that we serve (our employees) and that we do it in a way where they feel the importance of the contribution that they are making.
We'll also discover his secrets on how he ensures all his employees perform at the standard he expects and at the same time maintain good relationship with them.
 "If you want to grow, share what you know with others." – Mark Willis
What You'll Learn:
How clarity plays a role in determining your plan of action
The importance of finding mentors
How helping and serving others brings you one step closer to your goals
2 things to do to become an effective and great leader
How to find the right people to help you
The foundation of good relationship with your employees
Helpful tips to those starting out and in need of a mentor
Resources:
BIO
Mark Willis
CEO
Keller Williams Realty
Recognized industry-wide as an influential leader, Mark Willis is renowned for his passion, leadership and steadfast commitment to consistently producing a high level of achievement.
Willis began his career with Keller Williams Realty in 1991 as the team leader of the Austin Southwest market center, where he quadrupled the office's production over a five-year period. He quickly rose to the regional director role, expanding the South Texas Region to San Antonio and Houston, eventually building a 1,900-agent business and in the process earning a place in the REALTrends Billionaires' Club. After serving as president of Keller Williams Realty, Willis stepped into the role of CEO in 2005.
During this time, Willis has led the company through one of the most tumultuous markets in the history of real estate. He has been instrumental in setting ambitious growth goals, urging market center leadership to seize the downturn as an opportunity for growth, and modeling a caliber of leadership that ensures success for Keller Williams Realty.
As a result, the company and its associates have continued to outpace the industry. In September, Keller Williams announced that it is the largest real estate franchise by agent count in North America, with approximately 700 offices and more than 90,000 associates around the world.
PS –  Please comment below. What steps have you taken to climb your highest self?