Podcast: Play in new window | Download
Subscribe: Apple Podcasts | Android | RSS | More
Create the life you were meant to live

"What is slowing you down, standing in your way or stopping you right now?" – John Ramstead
Has there ever been a time in your life where you felt you were not prepared to move forward? You might have prepared for a certain moment your entire life and when the moment finally came, you weren't sure if it's worth pursuing.
Everyone of us comes to a point in our lives, where we start wondering about the essence of our existence. Why are we here? What's our purpose?
You were created perfectly. You were created with excellence. You were created for greatness. Not greatness to honor yourself, but to honor God who created you.
John Ramstead
In this episode, John challenges us to dig deep within ourselves and answer our personal why's and truly understand who we are. He also walks us through the moments in his life that made a tremendous impact and change which made him the person he is today.
"God never promises us an explanation, but he promises us that he'll walk through it with us." – John Ramstead
Join us and you'll surely feel inspired and motivated to take action with what John has to share.
What you'll learn:
How to overcome to become

Determine moments in your life where you felt you can't move forward

How the high and low moments in your life affect you and your actions

How to live beyond influence

How to break free from limiting beliefs and focus on liberating truths

Importance of self awareness and knowing your core values
Resources:
Bio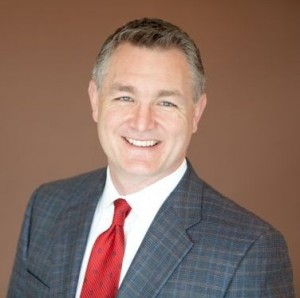 John has been married for 25 years to his best friend and has three incredible boys.  It has been three years since a near fatal accident has changed the trajectory of his life.  Without the incredible support of God, his family and amazing friends he wouldn't be the person he is today.
As he recovered he sought direction on why God saved him and what He now wants John to do.  God gave John a new calling: take the life He's given him and pour it into other leaders to equip and inspire them to work in His Kingdom.
John's twenty-five years as a Navy fighter pilot, entrepreneur, Fortune 500 management team member and board chair has led him to serve others towards extraordinary lives, businesses and a personal relationship with Jesus Christ.