Podcast: Play in new window | Download
Subscribe: Apple Podcasts | Android | RSS | More
Allowing God To Be Part of the Family
"When something bad happens, its affects everybody, the entire family."  

Dr. James Dobson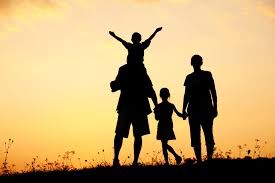 Dr. James Dobson has a passion for the value of family. That's why he has lived his life to equip and inspire families with what they need to build the family's strong and firm foundation in Jesus.
When the foundation of a family is  based on Christ, truth and open communication, everyone will feel equally loved and have the best opportunity to thrive.
Our guest, Dr. Dobson, talks about the goodness that God has been to all of us since the beginning of time. He emphasized that no matter how many valleys of darkness such as problems and conflict we've been through, God never leaves us all alone. He was simply there, in control but letting us learn on our own. This speaks to God's infinite goodness in each and every one of us in spite of all our failures and imperfections.
"Sooner or later, everybody hits a wall. We all do. it's part of life."

Dr. James Dobson
James speaks about committing mistakes. He clearly stated that we all do it, he's not saying that it's okay to do it. But it is certainly fine. We are human being and we sometimes fail and commit mistakes whether by an accident or by a purpose. Life begins when we start learning from those mistakes and making sure we don't repeat them. If we don't learn from them, then that's failure.
What you will learn
Learning to live a family life
Building trust and communication within a family
Accepting God's guidance
Building a firm trust to God
Resources
Bio 
James Clayton "Jim" Dobson, Jr. (born April 21, 1936) is an American evangelical Christian author, psychologist, and founder in 1977 of Focus on the Family (FOTF), which he led until 2003. In the 1980s he was ranked as one of the most influential spokesmen for conservative social positions in American public life. Although never an ordained minister, he was called "the nation's most influential evangelical leader" by Time while Slate portrayed him as a successor to evangelical leaders Billy Graham, Jerry Falwell, and Pat Robertson.
He is no longer affiliated with Focus on the Family. Dobson founded Family Talk as a non-profit organization in 2010 and launched a new radio broadcast, "Family Talk with Dr. James Dobson", that began on May 3, 2010 on over 300 stations nationwide. As part of his former role in the organization, he produced Focus on the Family, a daily radio program which according to the organization was broadcast in more than a dozen languages and on over 7,000 stations worldwide, and reportedly heard daily by more than 220 million people in 164 countries. Focus on the Family was also carried by about sixty U.S. television stations daily. He founded the Family Research Council in 1981.