Podcast: Play in new window | Download
Subscribe: Apple Podcasts | Android | RSS | More
Get The Focus You Need to Take Your Career to
The Next Level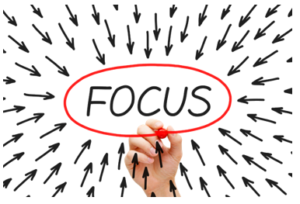 I am very excited to have with us today our episode's guest who was highly recommended to me, a productivity and success transformation coach. an author of the "Perfect day Formula: How to Own your Day and Control Your Life plus he's been a contributor to Man's Health Magazine since 2000 and in 2001 he created the popular turbulence training. Let's all welcome our guest for today, Mr.Craig Ballantyne.
"Just being as routine as possible, helps you maintain a healthy weight and maintain a really good alertness and energy levels." – Craig Ballantyne
 Craig shared his personal story when he himself experienced extreme anxiety rooting from all the things that are going on around him; which includes success as well as failures. He was really worried that he even thought of going to the hospital because of having a difficulty in breathing, only to find out that everything is normal except that he does not know how to breathe well. This is due to the stress hormones with the adrenaline which highly affects the nervous system. This story simply talks about how stress can actually affect our health and our way of life.
 "Not having an all over the place schedule which is going back and having more structure in your life eventually makes you more effective." – Craig Ballantyne
 Life is tough, and the only way to survive it is by having a clear vision and plan on the things which we want to accomplish in life. We must have a plan, if Plan A won't work, there should be an alternative plan. Another thing that Craig gave emphasis on is that we should not be blinded by the offers of others for us to get our goals, always remember that if we planned it, then we know how to do it. If we will be constantly affected by the views of others about us, we will never succeed in life.
 "Make sure that you have a meaningful incentive that actually drives you through the tough days to stick with whatever you're trying to change." – Craig Ballantyne
 We all need motivation. We might want to do this because of this and that reason, but if the reason behind all these efforts is something that makes us happy, then we can do it. For example, if we work because we want a salary, then that's an awful way of working since you only drag your feet every day going to work. But if you work because you want to send your children to school, then going to work comes out with joy and with passion. A motivation to accomplish our goals is highly recommended by Craig.
Join us in today's episode and learn healthy tips and tricks that can help you reach your goals sooner!
What you will learn
Simple things you can do at the start of your day that can help you gain more clarity and focus
How smart phones and electronics cause distraction in our lives
How having a routine and achieving structure in your life can lead to more effectiveness and alertness
Challenges busy people face in having a routine
What a time journal tool is and how it can help you identify how you use your time
The Four Seasons of Life Mentality and how it can help you determine what stage of priority you are in
The importance of having clarity in your vision
Why it's good to say "NO"
Resources
Bio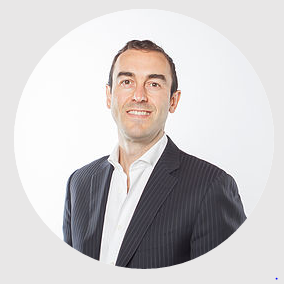 Craig Ballantyne has been the Editor of the personal development newsletter, Early To Rise, since 2011.
His daily essays reach over 150,000 readers and teach people how to build their wealth, improve their health, and become the best version of themselves. He now coaches entrepreneurs around the world how to turn their ideas into money and to help people all over the world.
Craig is also a fitness expert and the author of the groundbreaking fat loss workout systems, Turbulence Training, and Home Workout Revolution. He has been a contributing author to Men's Health magazine since 2000. He created the Turbulence Training Certification program to show personal trainers how to help men and women lose weight without equipment or cardio exercise. There are hundreds of TT Trainers around the world dedicated to his 10 Million Mission of helping ten million men and women transform their lives before 2020.
Craig has an advanced research background, completing a Master of Science Degree in Exercise Physiology from McMaster University in Hamilton, Ontario, Canada. He continues to study the latest in health and performance and to help his readers improve their lives. You can get Craig's daily advice for free at EarlytoRise.com and TTFatLoss.com.