Podcast: Play in new window | Download
Subscribe: Apple Podcasts | Android | RSS | More
 Act Now And Stop Waiting For Things To Get Easier!
Jim Palmer became an entrepreneur when he was 42. Got married early and had 4 kids when he was 27 years old. He has always been the career person in their family. He reached his personal goal, Vice President of a major company, by the time he was 40. Unfortunately, his position was eliminated when he was 41. One year later, still out of work, Jim was diagnosed with Cancer. He faced that and survived. Now, he's a successful founder of his own corporation.

"God loves you so much that he will bless you a season of crisis." – Jim Palmer

Jim Palmer

In a nutshell, he compared his life to this quote from a book where according to him, the season of crisis is what has dropped him to his knees and then, following that is a season of renewal and rebuilding which is where he is now.  You are going to hear from Jim what he learned and what it means to you.

"If God's with me, who can be against me? I know I'll be successful." – Jim Palmer

Jim Palmer

Those are Jim's exact thoughts after he received the three signs from God that he should start his own business. During this life crisis, he prayed for those three signs before he got really convinced that it is the path God meant for him.

"Think of all the things you want to do, but you're too busy to do. Remove the busy." – Jim Palmer

Jim Palmer

For him, if we only quit on thinking that we are busy and we concentrate on the things we want to do, and we can do. Then, we should do it, and focus on the high revenue generating activities that we are capable of doing. It is the whole package.

What You Will Learn
Everything is all part of God's plan.
A simple action may impact others in a meaningful way.
Challenges in life will lead us to our success.
Make a difference by serving and helping others.
Quickly look at every situation. Decide and act.
Resources
Bio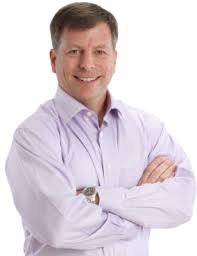 Jim Palmer is a marketing and business building expert and in demand coach. He is the founder of the Dream Business Academy and Dream Business Coaching and Mastermind Program. Jim is the host of Dream Business Coach TV, the hit weekly Web TV show watched by thousands of entrepreneurs and small business owners and he is also the host Stick Like Glue Radio, a weekly podcast based on Jim's unique brand of Smart Marketing and Business Building Strategies. Jim is best known internationally as 'The Dream Business Coach' and creator of No Hassle Newsletters, the ultimate 'done-for-you' newsletter marketing program used by hundreds of clients in nine countries.
Jim Palmer speaks and gives interviews on such topics as entrepreneurial success, newsletter marketing, client retention, how to build a profitable business and how to create your own Dream Business.
Jim is a cancer survivor, has been married for thirty-five years, has four grown children and two great children. He lives in Chester County, Pennsylvania with his wife, Stephanie, their cat Serendipity, and dog Blue. Jim and Stephanie love to spend time on their boat, travel, and spend time with their family.