Podcast: Play in new window | Download
Subscribe: Apple Podcasts | Android | RSS | More
Experiential Leadership: A New Paradigm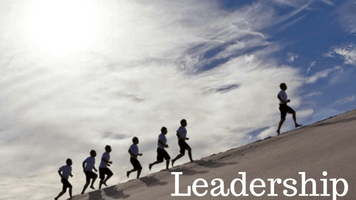 Do you know someone who has always had everything work for him or her without any struggles? Someone who always succeeds and seems to have never experienced failure in life? Would you believe me when I say that that person doesn't exist? The question is: How do you turn your greatest failures into your most gratifying success?
"I didn't think of the business world as being the place where I'd learn about these things…"
Joshua Spodek
Our guest for today is an adjunct professor at NYU, a columnist for Inc., leadership coach for Columbia Business School, founder of the Spodek Academy, and author of "Leadership Step by Step."  Joshua holds five Ivy League degrees and studied under a Nobel Prize winner. Like many successful and famous people, Joshua has had his share of ups and downs in his business career but attributes these experiences to his success.
"Lectures, case studies, reading, watching Ted talks that can only get you so far. Ultimately you really have to go through experiences."
Joshua Spodek
Because of some painful life events he went through, Joshua understood what it meant when his professor told him that relationships are the most important aspect of life.  Joshua is a strong proponent of learning and growing through our experiences.  It was through his successes and failures that he learned how to lead. 
"The path to excellence in complex things is to start with basic and simple things and to work your way up"
Joshua Spodek
He shares that if you want to lead people and you don't know what's motivating them, you're going to constantly step on their toes, thwart peoples passions and stifle teamwork.  Listen, learn and be inspired today as Joshua shares how he overcame his life trials and failures and how you can use your life experiences to accomplish what is in your heart.
What You Will Learn:
Lessons you can learn from failures

Why experience is the best teacher

The value of relationships with other people

The keys to developing high-performing teams

A very effective self-awareness exercise
Resources
BIO 
Joshua Spodek is an Adjunct Professor at NYU, leadership coach and workshop leader for Columbia Business School, columnist for Inc., founder of Spodek Academy, and author of Leadership Step by Step (launching February 2017).
He has led seminars in leadership, entrepreneurship, creativity, and sales at Harvard, Princeton, MIT, INSEAD (Singapore), the New York Academy of Science, and in private corporations. He holds five Ivy League degrees, including a PhD in Astrophysics and an MBA, and studied under a Nobel Prize winner. He helped build an X-ray observational satellite for NASA, co-founded and led as CEO or COO several ventures, and holds six patents.
He earned praise as "Best and Brightest" (Esquire Magazine's Genius Issue), "Astrophysicist turned new media whiz" (NBC), and "Rocket Scientist" (ABC News and Forbes) and has been quoted and profiled by ABC, CBS, NBC, the New York Times, and the Wall Street Journal. He has visited North Korea twice, swam across the Hudson River, and has done burpees every day for six years and counting. He lives in Greenwich Village and blogs daily at www.joshuaspodek.com.