Podcast: Play in new window | Download
Subscribe: Apple Podcasts | Android | RSS | More
Bringing Humanity Back Into The Workplace
"Don't copy the behavior and customs of this world, but let God transform you into a new person by changing the way you think. Then you will learn to know God's will for you, which is good and pleasing and perfect." – Romans 12:2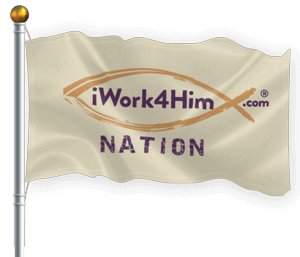 No matter where we live or work, we are called to minister those around us. One of the greatest hindrances to people knowing Jesus is when we act one way at church and another way elsewhere. The way we live for God should connect all areas of life and the workplace is no exception.
This is exactly the message of our wonderful guest for today, Jim Brangenberg host of the iwork4him radio show whose mission is to be involved in purposely equipping vibrantly effective Christ-followers in the workplace.
"Our workplace is our mission field and in that mission field you and I may be the only Jesus our co-workers and employees will ever meet." 
Jim Brangenberg
We are surrounded by people who are hurting and this is why Jim advocates that we should all start praying for our co-workers and bosses and see how our heart changes in the process. He believes in bringing humanity back into the workplace through prayer and service.

"You have a high calling…You may be the only hope for the people that you work alongside with. If you don't bring your faith to work they may spend an eternity separated from God possibly because you didn't share with them the hope that you have in Jesus. You have an incredible opportunity right where you're at don't be in such a hurry to chase after a dream in another place because you are uncomfortable. Start praying to God to help you see your workplace as a mission field and your life will never be the same again."
Jim Brangenberg
What You Will Learn:
The practical steps you can do to help bring humanity back into the workplace

Worklife ministry- Transforming your mindset from a "Thank God it's Friday" to "Thank God it's Monday"

The power of shepherding
Why you need to ask great questions instead of answering right away
Why should not be afraid of bring your faith into the workplace
Resources
BIO 
An entrepreneur for life, Jim has an expertise in working with small business owners to help them grow more profitable and cherish their employees along the way. His God-gifted ability is to ask the right questions, which lead to identifying opportunities for improvement and growth within a business.
With over 30 years of entrepreneurial expertise, Jim has made plenty of mistakes which have granted him the wisdom to be a great mentor and coach for most small business leaders. Jim is passionate about his faith in Jesus and it drives his passion for excellence in everything he does. Jim's core values are Boldness, Transparency, Vulnerability, Integrity and Generosity.