Podcast: Play in new window | Download
Subscribe: Apple Podcasts | Android | RSS | More
How to become a joyful generous giver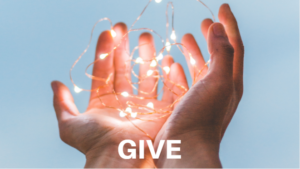 "God is using each and every one of us. He's creating a tapestry."
Bryan Chrisman
Have you been in a situation where you can describe your life as almost perfect – a great marriage, wonderful family, successful career or business, and yet still feel unhappy? This where Bryan found himself. In fact, he has spent 11 years in his Halftime season thinking that he was a slow learner, when the truth is, God has a bigger plan for him and a few months work is not enough to carefully prepare him for his 'Second-half' mission.
"God uses this generosity movement that I'm a part of to continue to soften and change my own heart."
Bryan Chrisman
Bryan Chrisman is the president of the National Christian Foundation in Colorado. He has a passion for philanthropy but he admits that his personal struggle is wrestling with materialism. It is all but natural to think of our future… dream of having a few of those comforts in life, and Bryan believes that God is using NCF to mold him into a better person, somebody who is walking in a place of full trust in the Lord.
We are all on a journey of generosity. Bryan shares that at NCF, they help facilitate generosity for generosity's sake. But the question of how much to give is a difficult one to answer, so a better question to ask is 'how much of what God is giving us should we be spending on ourselves and how much should we direct to other people?' It sure is a tougher one to answer but all we need to do is to pray and constantly ask God this question. No matter how much we give, 10%, 15%, or 90%, God loves us for who we exactly are.
He also shares that the transformation from being an obligated giver to becoming a joyful generous giver is all in the heart. It is not easy but it is a growing process and never feels guilty.
What You Will Learn:
What ministry is

How to become a joyful generous giver

Understanding the concept of tithing

How to use your business as an engine to fund the Kingdom
Resources
BIO
In his First-half, Bryan Chrisman is a Serial-entrepreneur who spent 26 years launching two start-up life insurance companies, an Insurance Marketing Organization focused on the development of unique voluntary and employer-paid insurance products, General Manager of a third-party administrator, Marketing & Communications Specialist building a national, performance-driven distribution channel with independent brokers, while teaching corporate responsibility and entrepreneurial disciplines. A Visionary Leader, with a track record for finding innovative ways to motivate stakeholders, grow revenue and increase market share.
Now on his Second-half, he is blessed to live the rest of his life encouraging generous Families & successful Business Owners to live an extravagantly generous life creating a legacy of true wealth, Advisors dedicated to using their professional practice as a mission field and Non-profits who are passionate about helping their donors increase their giving without sacrificing lifestyle. He is a generosity advisor.