Podcast: Play in new window | Download
Subscribe: Apple Podcasts | Android | RSS | More
Hope is the key to conquering adversity
Mark's dark past, being a victim of violence and sexual abuse, led him to live in fear daily. It affected his self-confidence so much that he was afraid to join in a martial arts school thinking that people are better than him. But Mark couldn't stand the thought of being afraid the rest of his life and so he chose to take a bold step forward into the dark, into the unknown, which he didn't know at that time would prepare him for even bigger challenges that he would experience along the way.
When his son got hit by 2 semi-trucks, Mark was devastated. He didn't know how to move on with his life and he felt alone. But God proved His presence and if Mark had courage during those time, he said it was because God was telling him to move forward. He also discovered that hope is the key to continuing with life.
In this podcast, Mark also generously shares the 4 steps he has been using to overcome life's challenges:
H – which stands for here and now. If we live in the moment and focus on the things that we can do, then we have a fighting chance rather than live in the frustration of the past and uncertainty of the future.

O – for the opportunity. Mark shares how to examine circumstances for opportunities to grow, or change, or make the outcome as positive as possible.

P – is for perseverance. No matter what you're going through, it's going take work. Perseverance is an opportunity to be stronger.

E – stands for enthusiasm. Enthusiasm is the amplifier of our efforts. If we pour energy and enthusiasm in things that we do, then our labor will be more fruitful and will multiply.
"Our purpose is to nourish and to nurture life in the most positive way possible."
Mark Goblowsky
What You Will Learn:
The importance of overcoming your fear

The thing that holds people back from rising up to their adversities

The 4 steps to fix your life's challenge

What you should always remember when you are experiencing trials in life
Resources
BIO
Mark is a U.S. Air Force veteran, business owner, and a martial arts instructor. He is also an author and a podcaster. He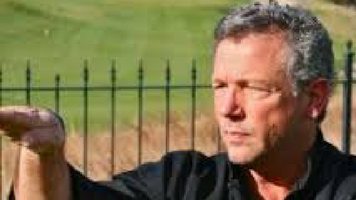 started the Strength Through The Struggle podcast with that struggle in mind. As he has shared his own story of trial and tribulation, He discovered that not only has he learned from his adversity, those who've listened, tell him they have as well. His mission to find those amazing people who've come through challenges and pain, struggles and heartache – and share their inspirational stories with us. Each person's story is very different. Yet they each contain the seeds of wisdom. Helping us to find Perseverance, Courage, and Hope!