Podcast: Play in new window | Download
Subscribe: Apple Podcasts | Android | RSS | More
Teaching the youth to become leaders
"The tougher the environment, the more they long for it."
Adam Bradley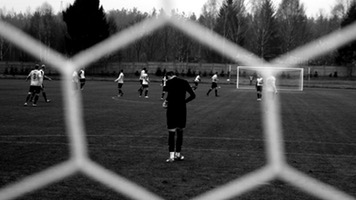 Our world is a complex place to live in and it has become more complicated than ever with all the changes going on. As adults, whether we are teachers, coaches or especially as parents, we desire for our kids or the young people to be equipped with the skills they are going to need when they have grown-up. Adam owns a sports leadership company and his passion has been to prepare and educate the next generation with leadership roles and work with them.
Adam emphasizes that in order for leadership to grow, like any other skill, it needs to be developed and in order for it to develop, it needs to be intentional. We really have to take deliberate actions and fight for what we want to see or to be formed in our youth. Leadership training may be a challenge in our impatient society, but we must remember that it is a process that takes time and doesn't happen overnight. If we really want to create impact in them, we have to spend the time to really know them so that we'll know how to engage them.
"I feel that we have a greater desire to be cool than be great but we fail to recognize that when we're great that's when we become cool."
Adam Bradley
In the leadership training that he gives, Adam has noticed that middle schoolers are more receptive to the program than the high schoolers. He believes that as we get older, we do become more sensitive and aware of putting ourselves out there, and unless the environment is safe for us to expose ourselves, we tend to be more reserved. The overwhelming desire for young people to be cool and popular, their ego, starts playing a factor in their growth. So it is very important to create for them, an environment where they feel safe to show themselves and voice out their opinions and ideas without the fear of being made fun of by the other children.
I invite you to tune in to this podcast and learn how you can be impactful to this young generation in terms of being great leaders as early as now.
What You Will Learn:
How to teach leadership skills to young people

The importance of being intentional in teaching leadership skills

The reasons why some parents/coaches are not intentional in developing these leadership skills in their kids/team

The importance of knowing the person in the success of leadership training

Why a safe environment is important in leadership training
Resources
BIO
Adam Bradley is an entrepreneur, intrapreneur, speaker, coach, and podcaster. He is also the owner of a sports leadership company – Lead Em Up.
He was born and raised in Maryland, graduating from Watkins Mill High School and going on later to attend Montgomery College and graduate from University of Maryland.
He married Samantha (@SunshineBradley) in the summer of 2008 and they welcomed their first baby (Georgia Marie Bradley) in April 2015.