Podcast: Play in new window | Download
Subscribe: Apple Podcasts | Android | RSS | More
Become an Effective Influential Leader
"Most individuals believe they are more influential than they really are."
Stacey Hanke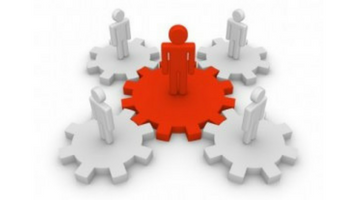 Being able to influence other people, especially in the workplace, is necessary to achieve the objectives of an organization. An effective leader has to have that ability to move his coworkers to action and oftentimes, it is very challenging to do so because of how influence is defined and because most people are reluctant to tell 100% the truth.
Stacey Hanke points out that making an influence is more than just knowing our topic, it doesn't mean that we are good when we communicate all the time or when we feel comfortable. Influence means that our 'body language and our messaging is consistent Monday to Monday.' It's how we show up ourselves to people.
"When you're uncomfortable, there is a good probability that you are growing in that moment."
Stacey Hanke
Stacey says that 'when talking about influence, it's going to be a constant discomfort knowing that once you get down to new habit, new behavior, whatever that might be, your challenge that you're trying to improve, it is always so much better on the other side'. That is, get comfortable with being uncomfortable. As she quotes John Addison, the CEO of Primerica, 'People don't follow you because of what you say, they follow you because of what you do and who you are; it's all in the experience of how you show up, how do people experience you during, what reputation you create before you enter the room or the conversation and then what do you leave behind. All of those being effective, that's where influence occurs.'
Stacey notices that a lot of times the discomfort is around body language and when people say too much. She strongly suggests doing audio recording or video recording of ourselves so we can work out our areas of discomfort. We need to be practicing every day. This and asking for constructive feedback help greatly in making sure that our message comes across clearly to other people.
What You Will Learn:
What the three drivers of influence are

The new definition of influence

What influence is not

How to work out the areas where you are uncomfortable

Key elements of moving people after the interaction

The importance of accountability partners in making an influence
Resources
BIO
Ms. Stacey Hanke is the Founder of Stacey Hanke Inc. and serves as its President. Ms. Hanke is also a Member of National Speakers Association. She also serves as Board member of St. Jude's Auxiliary Board for the Children's Research Hospital. She has authored books which include Yes You Can! Everything You Need From A To Z To Influence Others To Take Action and Conversations On Success. In 2009, she was the Recipient of the University of Wisconsin Eau Claire Alumni Award.
She is an expert in Executive Presence & Influence, a Communication Skills Coach, a Keynote Speaker, and an Executive Mentor.