Podcast: Play in new window | Download
Subscribe: Apple Podcasts | Android | RSS | More
Learning optimism in the midst of adversities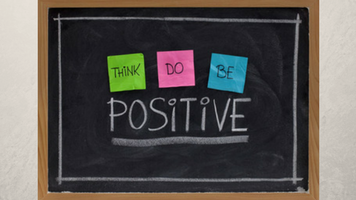 When we are in the middle of our life's greatest trial, why is being and staying optimistic very important? And how do we even become positive when things get worse?
Steve Lawton experienced a near-fatal ski accident when he hit a tree, head first. He was going 45 mi/hr due to the very steep black diamond which resulted in a severe head injury, brain hemorrhage, nerve damage in the eye, several broken bones, and collapsed lungs but it was a miracle that he didn't sustain a spinal cord injury and he survived the tragedy. What was his mindset? That he would recover 100% and didn't think that he wouldn't recover from the accident.
You literally change the physical structure of your brain based on what you think and our attitudes are no different…
Steve Lawton
Recovering from the situation was not easy for Steve. When the tube was finally taken out from his mouth and he had to breathe on his own for his lungs to heal, he had to endure the excruciating pain while doing the breathing exercises due to his broken sternum and ribs. But he chose to live and so even if it was very painful, Steve continued to do the exercises.
The most challenging part came when his recovery wasn't anywhere near the recovery he wanted to be and the phase of progress was super slow. It was the hardest time for him to get motivated, but with the help of God, his family and friends he was able to remain positive and overcame that period.
I believe that I had to go through this journey so that I would have this story to tell to help others and to help the rest of the world
Steve Lawton
Steve affirms that 'those times of sufferings are times when we learn something new'. When we are in that moment, we are not necessarily thinking of what we're learning from it. It's not until we're through those struggles that we get a perspective on the lessons that we have learned and the things that we can do.
How optimistic or pessimistic you are isn't something that you are stuck with whatever it is today. You have the ability to change it.
Steve Lawton
What You Will Learn:
The importance of choosing to be optimistic during life's difficult circumstances
The importance of recognizing our other unpleasant emotions
How to become positive when tragedies happen
The importance of sharing to other people what we feel or think
Resources
BIO
Steve H. Lawton holds a BS and MS degree in Mechanical Engineering from Texas A&M University, as well as an MBA from St. Edward's University. He has 27 years of business experience in roles from an engineer in the Astronaut office at NASA to an executive at Dell.
Steve is the author of "Head First! A Crash Course in Positivity," a story about how his attitude literally saved his life from a near fatal skiing accident. Steve enjoys helping others by sharing his story and practical advice on how to create a positive mindset, lead with positivity, and achieve better outcomes for individuals and organizations.  He has given his talk at Dell and other companies, has been featured on KVUE news, has been a guest lecturer at the University of Texas and Texas A&M University, and has given a TEDx talk.
In his spare time, Steve volunteers for youth lacrosse.  He has been a coach and has served president of the Westwood High School Men's and Women's Lacrosse Clubs in Austin Texas.
Steve and his wife of 26 years, Deanna have two teenage children and they have grown quite fond of them.