Podcast: Play in new window | Download
Subscribe: Apple Podcasts | Android | RSS | More
A call to discipleship in the corporate world
Be passionate about creating a culture you want to walk in and live in.
Rod Rohm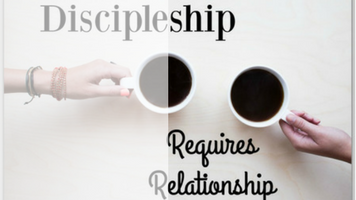 Managing people is never easy that's why leaders are always finding ways to be truly effective and influential. But aside from these characteristics, there is something that not many leaders are doing and that is discipling people. Rod Rohm shares in today's podcast how he performs his mission in the world of business.
If you're not being
discipled
every day or you're not making disciples every day, you'll miss one of the greatest joys in life.
Rod Rohm
Rod has discovered that there is not really a difference in business and in ministry. The uniqueness is in the relationship we build in the business and in the ministry. Discipling people for Rod is to introduce others to our Lord Jesus. The joy is in meeting those that He has for you to meet to become united with them in one purpose. Take advantage of every opportunity to go do what you know to do, what you love to do, and find people who want to do that with you.
Find a mentor, be (a) mentor, call out discipleship and mentor someone else.
Rod Rohm
What You Will  Learn:
Why we need to disciple others

What benefits can discipleship give you and the other person

The beauty of allowing oneself to be used by God

How to start discipling somebody

The strategy of chaplaincy

How you can do discipleship in a non-Christian place
Resources
BIO

Rod Rohm was a member of the military and a disabled Vietnam veteran. When he returned from Germany and Korea and was making a transition out of the military into the banking system, he had heard a call in his life when his wife encouraged him to go and listen to the Gospel being presented by the Billy Graham group. At 25, he accepted the Lord and he began to walk in the business community. He did banking for a couple of years and when he moved to Salt Lake City, he found a local church and an opportunity to disciple.
He is a private business owner and the founder of Christian Business Incubators, Inc.