Podcast: Play in new window | Download
Subscribe: Apple Podcasts | Android | RSS | More
Pursue healing from sexual brokenness
I talk about sexuality but my heart is to teach the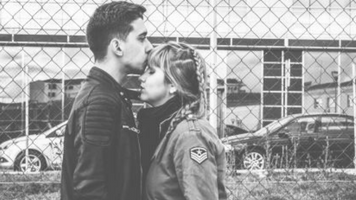 Bible…and my heart is to connect women to the Lord.
Dr. Juli Slattery
Dr. Juli Slattery has a unique journey towards her ministry of educating women about intimacy and sexuality based on Christ. Together with Linda Dillow, they started Authentic Intimacy, a ministry that aims to help women heal from their sexual brokenness and help them understand the truths regarding these areas in their life.
When God invades a woman's life in this area, when He ministers to her brokenness related to sexuality, that woman is drawn into intimacy with God.
Dr. Juli Slattery
Dr. Juli believes that every woman has a painful experience related to sexuality. It can be a betrayal in marriage, a trauma, and a feeling of shame. What is worse and what can paralyze a woman from coming to God is the feeling that the Lord doesn't love her and can't use her. Satan takes advantage of this sexual brokenness and makes it a huge barrier to a woman trusting God. Like any other wound, it needs to heal so that a woman will be freed from all the lies, be successful in the area of love and sexuality and be secured in God.
The goal is to use whatever struggle we have to see how Christ Jesus is the answer…
Dr. Juli Slattery
What You Will Learn:
What intimacy and sexuality is in Christ

What sexual brokenness can do to a person

Why we need healing from sexual brokenness

The goal of reclaiming sexuality

The fruits of trusting God
Resources
BIO
Dr. Juli Slattery is the president co-founder of Authentic Intimacy.
She's a widely known clinical psychologist, author, and broadcast media professional, with a weekly radio program called Java with Juli. Juli's commitment to biblical principles, relatable style, and quick wit have made her a highly sought-after speaker. She currently sits on the board of trustees for Moody Bible Institute.
Juli and her husband Mike have been married for 20 years, and are raising their three boys in Colorado Springs; where Juli can be found playing in the mountains and trying to manage her addiction to soy lattes.