Podcast: Play in new window | Download
Subscribe: Apple Podcasts | Android | RSS | More
Enhancing Relationship and Driving for Results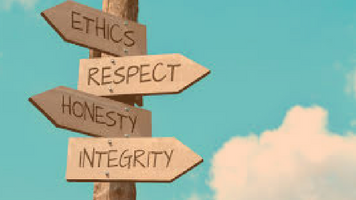 "I want to be a Values-Driven company that achieves results; not a Results-Driven company that has values".
Bobby Albert
Bobby has been involved with great people during his life. The people he have worked with in his business have taught him so much and have been a huge factor in his success. After years in business, he learned that the more he poured into his people and involved them in the decision-making process, the more they responded with genuine contribution that, in turn, created uncommon growth.
These are the words of his father to him. Even though as a young boy he somehow understood exactly what his father meant, it took him awhile to understand what impact it would have. It was Bobby's choice, but he was the one who would do all the jobs no one else wanted to do, like folding the moving blankets and sweeping the truck and warehouse floors. He would always outwork the crew. People often assume that because the boss's son is the boss's son, he will do as little as possible. His father knew this and he really took it to heart.
"See my work as a Ministry and not a Job that I went to." "My purpose in life is to be a Model Christian businessman." "It is not so much of what you do but who are you becoming."
Bobby Albert
For Bobby, the thing that is most important is faith. His highest desire is to live out his faith – not just talk it, but walk it.

What You Will Learn:
The importance of Core Values, Self-Awareness and Passion

How to create a value driven life and culture

How to build an inspiring workplace culture through values-driven leadership

How to improve relationship and manage results
Resources
BIO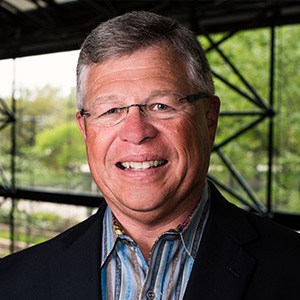 Bobby Albert, CEO of Values-Driven Leadership, LLC, is passionate about helping other leaders build inspiring workplace cultures through values-driven leadership. Bobby writes, speaks and consults with key leaders to share the principles and practices that he used to grow his company from a modest beginning to highly successful leader in his industry.
He have been in business since he was a child. His dad established the family business in 1938 as a furniture upholstery and refinishing business. Then in the late 1950's, his dad expanded it into the moving and storage business.

However, Bobby's true launch into business started out right out of college with some major issues, both personal and financial, in their family business. Within one month of graduating in 1973, at the age of 20, his father died. Unfortunately, when he inherited the business, he also inherited its heavy debt. He was thrust into leading the family business with very little annual income, and five employees.

Fast forward to 2011, when he sold their financially successful business with over 150 employees. He also started up twelve different businesses and acquired nine companies. While he is pleased with their achievements, he is humbled by their success. They tried a lot of things, failed at countless endeavors, and learned most often by attending the "school of hard knocks".

Today, his efforts are focused on helping other businesses grow and prosper using many of the business and leadership lessons he learned along the way.