Podcast: Play in new window | Download
Subscribe: Apple Podcasts | Android | RSS | More
The fundamental truths of life
In our life's journey, we have a lot of experiences that we come up with the principles that we believe to be of great help to ourselves and to other people. Os has narrated the 10 rules below that we can use in our lives.
"Market to everyone and you will reach no one". We need to have a certain target to which we provide service for us to maximize the results.

Who am I? What are my

credentials to be able to share with you?

Here's what I'm going to share with you, be specific.

Here's what it will do for you and how it will solve a problem in your life.

Here's what I would like you to do next.

Solving a problem must always come first in every company or service. If you provide a solution, you can directly influence a person.

Being updated in the current technology gives you an edge in the services you provide to your customers.

Always look for new customers and new products

Os Hillman

You should always be concern on the new things customers need and you should expand your market.

Don't do the same old thing and expect new results

Os Hillman

Change is a constant thing. You should find new ways of providing services in line with the current trend.

By being aware of the changes in the way things are, you can always adapt and stay in the game.

When we are in difficult times, we just need to focus on what we have in our hands to be used as tool to overcome our current situation.

God works in mysterious ways, His wonders to perform, and sometimes we're just swept along by His current, even when we don't know exactly where we're going. So we should follow His leadings and His guidance.

God should always have a big influence in our life. If we follow God's will then we are sure that we will have the greatest outcomes we imagine.
What You Will Learn:
The 10 golden rules for business success

The importance of providing solutions

What is technology and it's importance

How God leads us to success
Resources
BIO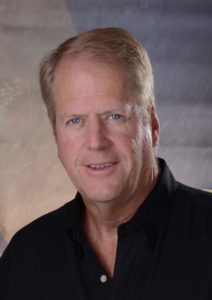 Os Hillman is president of Marketplace Leaders, an organization whose purpose is to help men and women discover and fulfill God's complete purposes through their work and to view their work as ministry.

Formally Os owned an advertising agency but is now an internationally recognized speaker on the subject of faith at work. He is the author of 17 books and a daily email devotional called TGIF Today God Is First which has thousands of readers in 105 nations.  Os hosts a national radio show, Faith, Work and Culture with Os Hillman. Os has been featured on CNBC, NBC, LA Times, New York Times, and many other national media as a spokesperson on faith at work. He is a regular contributor to TenTen magazine, ChristianPost.com, CharismaNews.com, and Crosswalk.com.

Os hosts a weekly national radio show, Faith, Work and Culture with Os Hillman. (www.FaithWorkandCulture.com).

Os is also president of Aslan, Inc. which provides a leading online "faith-at-work" Christian bookstore called www.TGIFbookstore.com to serve the needs of Christians in their workplace calling.

Os is married to Pamela and they reside in North Atlanta.Os has one daughter, Charis, who is is the founder of Prism Ministries.

Os serves on the board of his wife's prison ministry, Chebar Ministries and the National Day of Prayer Committee. Os attended the University of South Carolina and Calvary Chapel Bible School, a ministry of Calvary Chapel of Costa Mesa, California.