Podcast: Play in new window | Download
Subscribe: Apple Podcasts | Android | RSS | More
Traditional medicine to natural medicine
"A lot of what functional medicine is trying to help people get to the root cause of their problem and addressing the root cause instead of taking a prescription drug to treat the symptom and cover up the actual underlying problem".
Dr. Phil Carson
Dr. Phil love doing investigative works of a problem and finding a solution. He avoids using prescription drugs and seek natural solutions to the problems presented to him.
"One of the major underlying causes of sleep problems is stress. We are all dealing with stress, we live in a extremely stressful world right now. Stress is hitting us from all different directions".
Dr. Phil Carson
Stress is our body's method of responding to a demand or a threat. As natural as is it, we should know how to manage stress and not let it overcome us. Dr. Phil love have been helping so many people deal with stress and other problems thus providing experience of holistic health.
"Distressing before bedtime relax the body and prepare the body for sleep. Deep breathing is the best stress-reliever".
Dr. Phil Carson
Dr. Phil suggested to do any kind of activity that relaxes you before you go to sleep. Relaxing your body before sleep helps in a peaceful and happy sleep.
What You Will Learn
What is functional medicine

The importance of natural medicine and therapies

How stress affects our rest and sleep

How to manage stress

The importance of restoring our bodies balance

Discover the 7 keys to living happy, healthy and whole
Resources
BIO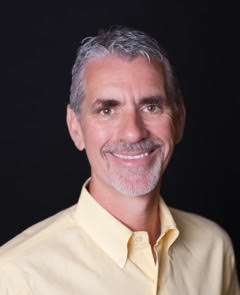 Phil is a Pharmacist who thinks outside the box of traditional medicine. He believes in helping people find natural alternatives and integrative medicine solutions to their health problems. An expert in diabetic care, he is committed to leading people to addressing the root cause of their health problems and not just treating the symptoms.
Dr. Phil provides insights and natural therapies that allow you to experience a lifestyle of balance and vitality. Through a holistic approach to optimizing your total health, Dr. Phil will guide you on your health path to enjoy authentic joy, inner peace and confidence.
After two decades of running a successful pharmacy practice and then losing it all, Dr. Phil Carson entered a period of deep personal struggle. Each night he would walk along a country road hoping to find a few minutes of peace, but he ultimately discovered something far more valuable.

Dr. Phil Carson felt the pressure, too. He sacrificed his mental, physical, and emotional health to the demand of his pharmacy practice until he discovered the medications he was paid to dispense often offered only temporary symptom relief and left people still suffering. Dr. Phil discovered that true health and happiness comes from finding balance in seven key areas, so he developed a simple plan anyone can use. In his new book, How to Live Until You Die, he makes it simpler than ever to unlock a healthier, happier, and more whole you, so today can mark a new beginning for your total health!
Too many Americans are living as prisoners in their own bodies, held captive by bad habits that have drained them of their livelihood and sentenced them to a premature death. These harsh realities are what have kept Dr. Phil Carson passionate about practicing pharmacy since 1985. After encountering many patients who were seeking answers when their needs were not met by traditional medicine, Dr. Phil founded Carson Natural Health in 2005 with the mission of helping patients find the best natural solutions to their health problems. Dr. Phil is passionate about improving his patient's quality of life and encouraging everyone he comes in contact with to live healthier lives and transform their overall health into a blessing, not a burden.
Dr. Phil Carson knows how to help people get the most out of their life by working together with them to uncover the root cause of their health issues. Patients come to him with problems and leave with renewed hope that they can be healthy again. A practicing pharmacist in the Southeast, since 1985 he has not only consistently improved many patients quality of life, but also literally saved a few of them.