Podcast: Play in new window | Download
Subscribe: Apple Podcasts | Android | RSS | More
Transform your leadership style and transform your life 
"We have two types of people: people that are highly

relational

–what they want to be sure of is that, no matter what's going on, the relationship is okay; on the other end, we have people that are highly

transactional

–they are highly task-oriented and what they want to be sure of is that the job gets done."

Ford Taylor
Many leaders have been taught how to manage people, yet most have never been taught or given the practical tools to lead people and manage the processes, systems, and procedures around them. In this episode you will learn how to remove those constraints within your organization to unite bottom-line results with strong personal relationships!
"The purpose of a leader is to cast vision for their organization, to serve their team and to see to it that the team is taught, trained and equipped; to empower, to let go and to evaluate toward the vision".

Ford Taylor
So what happens when those who are people-oriented collide with those who are task-oriented in your workplace, home, friendships, or any other organization? Stress? Underperformance? Anger? Loss of profits? Anxiety?
Ford will teach you how you can bridge this gap between highly relational and highly transactional people in your organizations, and become a relactional leader, one who can lead toward profitability and productivity, while cultivating a culture that attracts the best talent. And, most importantly, you will become the leader that you aspire to be!
What You Will Learn:
What relactional leadership is and why it is vital to your business and your life

How to transform your organization and your relationships and keep the best people in your life and your work

How to unite a culture of relational and transactional people

How to define your purpose as a leader

The importance of empowerment

How to approach and resolve conflict
Resources
BIO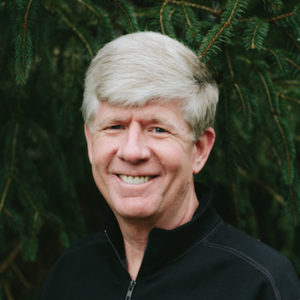 Ford is known as a man who can solve complex business issues, with straightforward practical solutions, while maintaining his focus on the people that serve the organization. After completing a Business Management degree from Texas A&M University, he jumped into becoming an owner/operator of small apparel company named CC Creations.

This small company grew and merged with other companies to become Brazos Sportswear, a publically traded company with over $300 million in annual revenue. Ford and his family moved to Cincinnati to serve as the CEO of this growing company.

Ford eventually left his role as CEO of Brazos Sportswear then started to help grow and develop other companies through business consulting. Further he went on to start the ministry of Transformation Cincinnati/Northern Kentucky for the purpose of unifying leaders across the region to impact improvement in their local communities. Due to a rising to market demands he founded later FSH Strategy Consultants, Inc. The company is currently comprised of teams that provide leadership training and strategic consulting. Individuals and teams achieve transformation by addressing and removing personal and professional constraints. He is now known and dearly loved for his passion to see lives and organizations better equipped to serve their communities and families.

Ford Taylor is the co-author of the book "the Hike" which contains many of the principles found in the Transformational Leadership material (Training). The material is a result of specific solutions to a long history of transforming multiple companies and individual lives.

Ford and his wife of 32 years, Sandra, live in Cincinnati, Ohio. They are blessed with three lovely daughters, Whitney, Emily, and Quincy.
SaveSave