Podcast: Play in new window | Download
Subscribe: Apple Podcasts | Android | RSS | More
An Inspirational Guide On How To Enjoy The Journey of Leadership 
"One of the powerful things that anyone of us can do is not just know your story but own your story".

Robb Holman
Every person has a number of experiences to recall in every aspect of life. Our remembered life story is a pretty good guide to what we will do tomorrow. This life story is what we can own and share to other people for learning and empowerment.
"We have to unlearn some things to relearn some new things".

Robb Holman
Unlearning is part of learning. Think differently and renewing the mind towards positivity provides us new perspectives in life that lead us to a better version of ourselves. Afterwards, we can resonate it to the people around us and have a harmonious relationship with others.
"Redefining success. Often times we get caught up in the current of allowing our culture to define success for us".

Robb Holman
The way that success is defined shapes our working lives. It also affects how we perceive and react to people and the situations around us. Redefining success minimizes frustrations and disappointments and allows growth, happiness and contentment in life.
"If you wanna know what God's voice sounds like in the craziness of the day, first learn what it's sound like in the stillness of the night".

Robb Holman
Our world is noisy and always on the go but if you find the quiet time with God and the connection with Him, you will have stillness and your mind will not be bothered with all the craziness of this world.
What You Will Learn:
What is leading from inside out

The purpose of being a leader

The importance of unlearning

How to redefine success

The importance of silence
Resources
BIO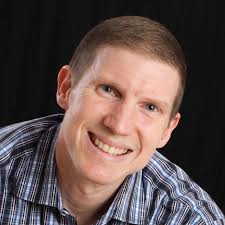 Robb Holman is an internationally recognized leadership expert, executive coach, keynote speaker, and author who has a heart for authentic relationships and a true talent for equipping people with the skills and the knowledge necessary for their success.

With passion and exuberance, Robb's dynamic teaching style has successfully led countless business owners, executives, and leaders through his exclusive and proprietary method of Inside Out Leadership™ Coaching. In helping his clients learn how to connect with their unique life's purpose, they are finding success in a way they never expected – from the inside out!

As a lifelong serial entrepreneur, Robb has founded numerous, highly influential organizations, both for-profit, as well as non-profit. His current endeavor is as founder and CEO of Holman International, a global leadership consultancy revolutionizing the way business leaders operate.

Robb lives in West Chester, PA with his wife, Karen, and their three children, RJ, Kayla, and Zach.

Fun fact: Robb used to be a professional basketball player!