Podcast: Play in new window | Download
Subscribe: Apple Podcasts | Android | RSS | More
Operating from a Military Mindset
"It is not my place to do that, I'm not God, it is not me that can solve this problems regardless of who I am or what I'm capable of or what I did or didn't do, I cannot fully take responsibility for things that are out of my control".

Chris Schafer
Chris shares his experiences in the military, specifically in the war zone and he realize that it is important to accept the fact that he doesn't have any control in everything that is happening around him. He firmly believes that it is in God's hands and only Him can do the impossible things.
"Don't ever make an assumption just because a man or a woman in your organization had served in the military, that they had seen crazy stuffs because it's more than likely not true".

Chris Schafer
He said that veterans should not be treated differently. It is not default that if a person is a veteran, he or she experienced physical combats. Chris shares that some veterans duties are limited within the office doing tactical skills and providing support in the military. Veterans should be given the same opportunities available to the people in the business world
"Seek good counsel, 'cause we're fools if we don't and if we think we know everything, you get ready for a fall".

Chris Schafer
According to the Chris, it is very important to always seek good counsel. He said that we need good advice because we don't know everything. Other people, things and situations can provide us knowledge that we can use in our everyday living.
What You Will Learn:
What is the leadership culture in the military

How to define leadership in a military mindset

The ways to interact with the veterans

The importance of trust and communication
Resources
BIO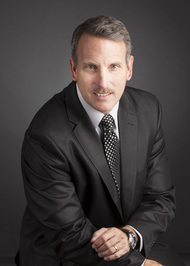 Chris is President of Solid Operators Consulting™ and is a 25+ year U.S. Army retired veteran. He spent much of his military career in the 3rd Special Forces Operational Detachment Alpha (ODA) teams. His career includes many deployments to third world countries leading ODA combat teams on the ground.
Chris helped to start, and then deployed with, the first combat dive team in 4th Battalion / 3rd SFG and also was the 3rd Group HQ Theater Security Cooperation Program Manager.
He has advised and trained people from many different cultures and countries. And he is an expert in military special operations, intelligence analysis, command infrastructure, project planning and management, counterterrorism, and team leadership – to name a few areas. He has been fortunate to work and train with the most professional soldiers in the world for a majority of his life.
Chris is in the final stages of completing a Master Degree in Business.