John Ramstead
INSPIRING, MOTIVATING, AND ENTERTAINING
Listed as one of the top 100 experts to follow for CEOs, entrepreneurs, and leaders. John Ramstead has an approach to leadership that creates measurable results and is a catalyst for creating significance and success.
John will help you and your team:
Turn adversity into opportunity
Lead through change
Create an irresistible culture
Retain and developing great talent
Build high-performing teams
Lead Beyond Influence and Create Real Results
Business today has significant challenges and opportunities — it all comes down to this: we have an unprecedented opportunity to do something significant.
When we equip, empower and launch others to lead, we develop extraordinary companies, relationships, and communities. And you don't have to be the boss. Leadership, ultimately, has nothing to do with the title on your business card or your position on the organizational chart. It's about who you are and how you lead —regardless of your "place" in the company.
John Ramstead's Beyond Influence Leadership framework is a new and vital paradigm for our exciting and challenging times.
Why Choose Me To Speak At Your Next Event?
As a former Navy F-14 combat pilot, startup entrepreneur, Fortune 100 management team member and expert executive coach, I understand first-hand the challenges and opportunities that face today's leaders.  For your event, I will personalize my speech to simplify your challenges and provide real-world, easy-to-understand leadership lessons that will have a profound impact on each attendee's life. My speeches are filled with personal stories as well as proven solutions from my life and the work with my clients that are practical and actionable.
Thanks for stopping by. Thanks also for considering me. I am honored.
An Overview of this Page
This page provides an overview of what I have to offer, along with a taste of what you can expect. You can click on the links below to take you directly to the relevant sections.
If you want to check my availability for your event, or if you have some questions before proceeding further, please click here:
What You Can Expect
Here's what you can expect from me and my team:
Prompt, professional replies to your phone calls and email messages.
A personal phone consultation with me prior to your event, so I can better understand how to best serve you and your audience.
An announcement about your event on my blog and social media channels. (This assumes that your event is open to the public and you want additional visibility for it.)
A professionally prepared, dynamically delivered presentation focused on achieving the outcomes you want with your audience.
A custom resource page exclusively created for your attendees. It will include the slides I used in the presentation, along with links to books, articles, and other resources I believe will be helpful.
A quick follow-up communication after the event with someone on my team, to make sure I met your expectations. (I also want to know how you think I can improve.)
A Little Bit About Me

I started out my career as a Navy F-14 pilot and flew combat during Desert Storm.  Following my Navy career, I became a successful startup entrepreneur and then joined the management team of a Fortune 100 company.   Four years ago I had a near fatal accident that put me under hospital care for two years and required 23 surgeries.  This taught me what is truly important and how to move from success to significance. Today I am the founder of Beyond Influence, LLC, a global leadership coaching and consulting firm.
Our mission is to equip and empower leaders to achieve what has been inspired in them.  I now devote my time to leadership coaching, consulting, and speaking.
In terms of my platform:
My blog was named to the top 100 leadership blogs for CEO's , Entrepreneurs and Leaders
My podcast gets more than 15,000 downloads a month and is listened to in 176 countries
I have been happily married to my wife, Donna, for twenty-seven years. We have three sons. We live outside of Denver, Colorado. In my free time, I enjoy reading, traveling, and anything outdoors.
My Most Requested Topics

I speak on topics related to leadership, purpose-driven business, overcoming adversity, and living beyond influence. I will customize my presentation to meet your organization's specific needs. My goal is to facilitate the outcome you want to create.
My most requested topics include the following. Keep in mind that I can present these as a keynote or a workshop. Also, I have a half-day, and in some cases, full-day seminar version.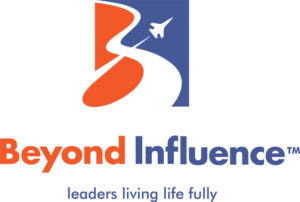 Beyond Influence
This is an unforgettable and inspirational program designed for purpose-driven leaders that want to create a life of success and significance.  How do you live a fulfilling life AND make a bigger impact in your organization? It might seem impossible…but it's really not.  Read More ==>
Designing the Life You've Always Wanted
Few people have a plan for their life. Most are passive spectators, watching their life unfold, one day at a time. In this presentation, I explain how to go from reactive to proactive and develop a plan for accomplishing those priorities that matter most.
Leading in Turbulent Times
We live in a day of unprecedented challenges. Sometimes it seems nothing is nailed down. In this presentation, I share how effective leaders must develop themselves and their organizations in order to survive. For those who do, the opportunities and rewards are great.
Transformational Leadership: The Five Characteristics of Effective Leaders
Transformational Leadership: Too often, leadership gets reduced to mere influence. While this is important, real leadership—leadership that creates personal and organizational change—is much more. In this presentation, I share the five characteristics of effective leaders.
What Others Are Saying

Here is what a few other event sponsors said after I spoke for them. These are just quick excerpts.
The Next Step

Thanks again for considering me for your event. You can take the next step by checking my availability. Just click on the blue button below. Someone on my team will get back with you right away.
Be the 1st to Get My FREE E-Book & Learn to Create a Life Plan
Join The Newsletter