Podcast: Play in new window | Download
Subscribe: Apple Podcasts | Android | RSS | More
 Download and Listen Now!

  Life With A Capital L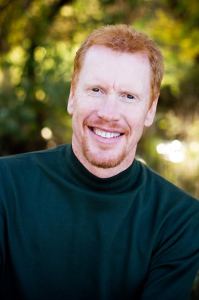 In 2013, Matt Heard was at a crossroads: continue on as the senior pastor of one of the largest churches in Colorado and continue running at a pace that was leading to burnout … or follow a new calling God had placed in his heart.
What is it that you long for?
Matt's calling led to this incredible book.  A book that was if nothing else, a manifesto of sorts for his three boys about the life lessons Matt had learned.
"We all desire more than just the endurance of our daily routines.  But often we feel limited and stuck – as if we're merely existing instead of living.  Thant's not the way it was meant to be.  God intends the humanity in each of us to be deeply experienced, lavishly enjoyed, and exuberantly celebrated.  In fact this is what the gospel is all about." – Matt Heard
In this episode
How to live a life of true significance

Why I have decided to give this book to all of my leadership coaching clients

What did Christ mean in John 10:10 and how we can live a FULL life

How understanding the difference between a Pursuit and a Longing leads to Joy

Learn how to build a bridge from where you are now to the life God has waiting for you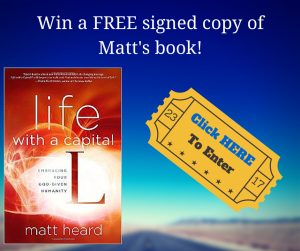 Post a comment below or join the conversation at our Facebook page for your chance to win a copy of Matt's book.
Links From Show