Podcast: Play in new window | Download
Subscribe: Apple Podcasts | Android | RSS | More
Make The Rest Of Your Life The Best Of Your Life
"You finally become an adult when you realize you are here to serve, not be served, give not get, and that life is about generosity, service and loving relationships not accumulation of wealth, power and status." – Ken Blanchard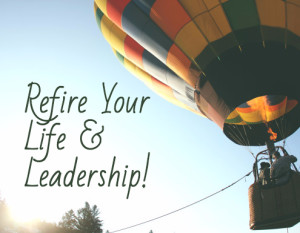 Ken wrote his latest book Refire, Don't Retire after Zig Ziglar shared with him that no one in the bible who made an impact ever retired.  At any age we can grow and get better in four key areas
Grow in wisdom and intellect
Grow in stature
Grow in relationship with God
Grow in relationship with others
Ask yourself what are you doing to refire in these areas?  Ken shares practical strategies to take each of these areas to the next level.  There are so many of us that are in a rut and each year is the same as the next.  Get unstuck, get out of your comfort zone and move toward a life of joy and significance.
If you wrote your own obituary today what would it say?  Ken walks us through how to create a life that would rewrite our obituary to the one we would be excited about!
One of Ken's biggest influences was his father who was an Admiral in the Navy.  When Ken was elected president of his class in seventh grade and he excitedly told his father, Ken's father shared that great leaders are great not because they use their position of power but because people respect and trust them.
Ken has a leadership vision for the country.  It is the leadership style of Jesus – servant leadership.  Ken's dream is that everyone will be impacted by someone who is a servant leader.  That means as a leader you have to have something to serve.  The true heart of a leader comes from a relationship with the Father.
What will you learn
How Ken's relationship with Bob Buford and his time at the Halftime Institute refired his life and what you can learn from that
What is more important in hiring, character or skill?
The keys to training that change attitude as well as knowledge
The definition of servant leadership and how to Lead Like Jesus
How coaching can make making lasting changes in yourself and company
How great leaders manage change and cast vision
That effective leadership starts with the heart – Are you here to serve or be served?
Resources
Books
Halftime Institute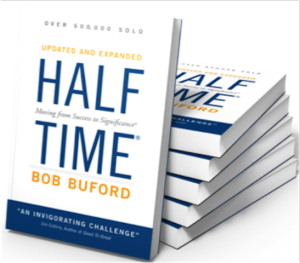 We are excited to announce that we have partnered with the Halftime Institute!
If you are at the place where you would like to move from success to significance click here to get a copy of this book for free.
This book is one of the most transformational books I have ever read – John Ramstead
Video Library about Halftime
Halftime Mission & Vision
Become a member of Halftime
Bio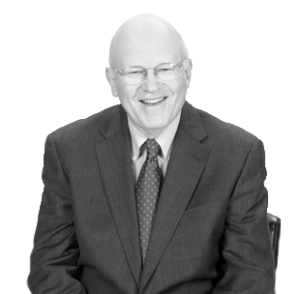 Few people have influenced the day-to-day management of people and companies more than Ken Blanchard. A prominent, sought-after author, speaker, and business consultant, Dr. Blanchard is universally characterized by his friends, colleagues, and clients as one of the most insightful, powerful, and compassionate individuals in business today. Ken is one of the most influential leadership experts in the world and is respected for his years of groundbreaking work in the fields of leadership and management.
Read More on Ken's Expert Page
Q & A WITH KEN
Q.  How did you get involved in leadership, and what motivates you to continue?
My involvement in leadership began in the 1960s, when I was an assistant dean at Ohio University. The chairman of the management department, Dr. Paul Hersey, asked me if I would be interested in writing a textbook with him. That book became Management of Organizational Behavior. It introduced Situational Leadership®, a whole new way of looking at management. Now in its 10th edition, the book has been a bestseller in the field for over 40 years.
When I was on sabbatical in the late 1970s, I gave a speech—"Different Strokes for Different Folks"—at a Young Presidents Organization event. People were so excited about it that they insisted my wife, Margie, and I start our own management consulting company. We went from not knowing how to balance our own checkbook in 1979 to running a company that today has more than 300 employees and offices around the world.
In 1982, the book I wrote with Spencer Johnson, The One Minute Manager®, was published and went on to sell more than 13 million copies. I guess you could say that book was a trendsetter, because it was the first well-known business parable, a format that is still quite popular today.
What keeps me motivated to continue is that I believe the world is in desperate need of a different leadership role model. When you look at leaders around the world—whether they're running departments or countries, businesses or religious institutions—you see too many people focusing on self-serving goals. We need a new leadership model that focuses not only on goal accomplishment, but also on the greater good.