Podcast: Play in new window | Download
Subscribe: Apple Podcasts | Android | RSS | More
Start with a life plan, not a business plan!
You can't be a witness and have influence in business until your business runs well.  You won't have any credibility! – Dan Meylan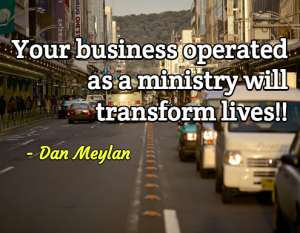 Business as a ministry requires that we become competent.  Becoming a competent business owner and Christian at the same time is difficult.  Dan shares that there are no good models to follow to become both which is why he wrote the book The Compound Effect.
There are three types of businesses: Survivor, Successful and Significant.  There are three types of people: User, Servant, and Leader.  We need to develop and grow in each of these areas in parallel in order to truly have Kingdom impact.
Who has had more impact on our culture, the entire church or Bill Gates?  The answer is Bill Gates.   – Dan Meylan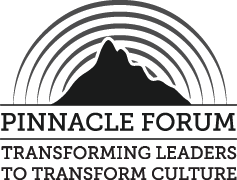 In order to truly have a Kingdom impact, you have to develop a life plan before you develop a business plan.  You have to know your purpose and the ultimate outcome you want.  If you have a life plan to serve God through your business, you are on the right track.  
Dan's membership in Pinnacle Forum has allowed him to surround himself with Kingdom-minded leaders that have equipped and encouraged him to accomplish what he is doing today.  Dan shares how important it is to be in relationship with Christians that are executing their vision.
You will learn
A model that will grow your business competence and spiritual maturity

The importance of a life plan and how to integrate it into your business

The three types of businesses and how to move toward Kingdom impact

How to have significant impact on culture through business

The 4 kinds of capital it takes to create a legacy

The 9 key principles to run a successful business
Resources
The Weavers

The transformation of lives through the application of Christ's love and biblical principles

The Compound Effect

Demonstrates how transformational Kingdom Impact results when spiritual maturity and business




competence are combined in the business leader and their organization.

Pinnacle Forum

Being a Pinnacle Forum Partner is far more than an opportunity to join a "Bible study." Our Partners enjoy lifelong friendships formed in their local Forums and Chapters, they learn from each other while studying God's word; and are there for each other as they grow as individuals, build and maintain their businesses, and serve in their communities. The goal of Pinnacle Forum is to truly equip you as an individual to be what God wants you to be.
Partner Testimonies – Hear about the power of being in a confidential, Christ-centered, forum
Bio
Daniel R. Meylan
President and Founder of Weavers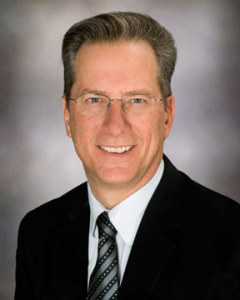 Dan is the founder and president of Weavers a ministry to business owners dedicated to expanding the "kingdom impact" of those who serve the Gospel as leaders in the marketplace. He is the National Sales and Marketing Director of a Kansas City Based insurance company, a business coach and consultant, published author, business leader, risk management professional and licensed insurance broker. Dan has extensive experience with business operations, budgeting, financial models, sales management, high hazard products liability, workers compensation, self insurance, captives, risk retention groups, construction wrap ups, employee benefits, mergers and acquisitions and business perpetuation planning.
Dan's walk with Jesus started in 1972. He is involved in the leadership of several men's marketplace ministry groups. He and his wife Kathy have been married for 40 years. They have three children and six grandchildren. He is a private pilot with over 1,400 hours. Dan is a first generation American with 600 years of Swiss family legacy. He and Kathy live in Stilwell, Kansas and enjoy grandchildren, skiing, back country horsemanship, hiking and traveling