Podcast: Play in new window | Download
Subscribe: Apple Podcasts | Android | RSS | More
The Powerful Advantage of Integrating Your Faith and Work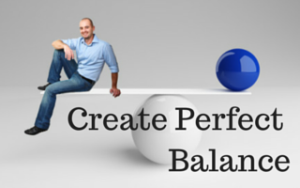 In this interview with Ken Eldred, Founder, Former President & CEO
Inmac, a Public Company, and Silicon Valley Entrepreneur of the Year, shares how he integrated the secular and sacred to create an incredible life.  
Many of us believe the key to resolving the tension between work and faith lies in a more balanced life. Pursuing balance is important, Eldred explains, but that noble effort still leaves us with compartmentalized lives. We sense that the prime hours of our day have little or no spiritual significance.
"Compartmentalization is a serious problem that confronts Christians everyday.  In church we talk about mostly love and relationship and we don't really talk about things that impact people in their business day or their Monday." – Ken Eldred
The key to changing that mindset is "redeeming" the vast majority of our time and the hours devoted to work. When our work is a holy calling and a ministry, it's loaded with spiritual significance. All that time we spend at work has spiritual value. So while balance alone might redeem some hours, integration can redeem far more!
What You Will Learn
How to resolve the exhausting struggle between work, family and your spiritual life

Key principles that are the source of a successful business

How business can have a much higher calling than the profit motive

How your business can be a calling as high of that as a pastor or missionary

What God's role in business is and how to partner with Him
Resources
http://integrated-life.org
http://godisatwork.org
Join Mr. Eldred's Mailing List
http://lsfoundation.org/contactus.php
Bio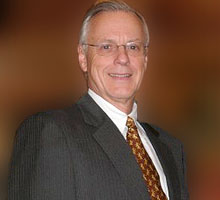 Ken Eldred is CEO of Living Stones Foundation Charitable Trust and Chairman of the Board of Advisors of Parakletos @ Ventures. For over 20 years, Mr. Eldred served as CEO of Inmac, a public company he founded. He has assisted in the founding of several other successful companies, including Ariba Technologies. He is involved in ventures in the United States, China, Europe and India, and he advises various Kingdom business ventures and ministries.
Mr. Eldred is the author of The Integrated Life: Experience the Powerful Advantage of Integrating Your Faith and Work. He is also the author of God is at Work: Transforming People and Nations Through Business, named the top book by the Business as Mission Network, as well as co-editor of On Kingdom Business, winner of a 2004 Christianity Today Book Award. Mr. Eldred has undergraduate and MBA degrees from Stanford and was a Visiting Fellow at Stanford's Hoover Institution. He has also been awarded an Honorary Doctor of Laws degree from Belhaven University.