Podcast: Play in new window | Download
Subscribe: Apple Podcasts | Android | RSS | More
Follow Your Passion And Become An Impact Player
"The Cross brought us to our knees but should bring us to our feet as well!" – Michael Scott
This is an inspiring interview with Michael Scott who followed his passion, created a company around it and has made a significant impact on millions of lives.  Michael shares the highs and lows of his journey and what he learned at each step that moved him forward and closer to God.
Michael is the Chief Production Officer at Pure Flix Entertainment and the producer of the hit movie of God's Not Dead.  Pure Flix just released their next movie, Do You Believe, that is one of the best movies I have seen in years!  If you are reading this GO see this movie!  It is outstanding and will bring to life how God works in our lives in a powerful way.  Bring a friend, a group, anyone that is a believer or not as their life will be impacted.  
Here is a summary of the movie:
A dozen different souls—all moving in different directions, all longing for something more. As their lives unexpectedly intersect, they each are about to discover there is power in the Cross of Christ … even if they don't believe it. Yet.
When a local pastor is shaken to the core by the visible faith of an old street-corner preacher, he is reminded that true belief always requires action. His response ignites a faith-fueled journey that powerfully impacts everyone it touches in ways that only God could orchestrate.
This stirring new film from the creators of God's Not Dead is in theaters now. More than a movie, it's a question we all must answer in our lifetimes: DO YOU BELIEVE?
"I don't think we can do the greatest things until we take small steps. This could be as simple as coming to a movie like this with a friend that is lost or struggling." – Michael Scott
Click HERE to book tickets for a group!
Bio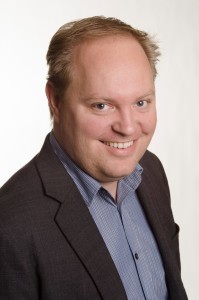 Managing Partner, Chief Productions Officer – Pure Flix Entertainment.
 Michael Scott is an experienced and successful film production veteran, whose work has earned him multiple awards, including the recent KLOVE Impact Award this year for "God's Not Dead" which made $60 million at the box office.
 Michael holds a degree in theology from Vision Christian Bible College, and a degree in photography from Colorado's Institute of Art. Prior to launching Pure Flix, Michael invested his gifts and talents for photography with leading magazines from around the world, and In 1996, started Michael Scott Productions, a commercial advertising and production company where he produced hundreds of commercials and advertising campaigns for numerous leading brands.
 Michael's faith and passion to create high quality, culture impacting films and television programs that will influence future generations served as the seed of inspiration that led to launching Pure Flix Entertainment with his partners Russell Wolfe and David AR White. Today, less than 10 years since inception, Pure Flix Entertainment is the world's leading Faith-Based film production studio & Faith-Based film distributor, where Michael has served as producer on over 25 motion pictures.
 Pure Flix produces and distributes faith-based films from several different genres including Family & Youth, Action & Adventure, Comedy, Drama, and Documentary. Pure Flix films deliver powerful, cultural relevant messages of hope, inspiration, and traditional champion family values. The company handles production from television to DVD to theatrical distribution to international sales. Pure Flix is also an expert in acquiring and marketing Faith and Family Friendly Films and is passionate to serve alongside churches, schools, community outreach organizations and other ministries as their trusted partner in effective outreach and Faith Based ministry. Michael continues to dedicate his time and effort to the growth of family entertainment and Faith-Based motion pictures to inspire families around the world.
 Recent leading films that Michael has produced include: "God's Not Dead", "Book of Daniel", "What If", "The Mark 1&2", "Silver Bells", "Revelation Road 1&2, "Travel The Road Series", "Escape", "Apostle Peter & The Last Supper", "Jerusalem Countdown", "Christmas Angel", "Encounter 1&2", and "Christmas With A Capital C", and more. Pure Flix is releasing their next major theatrical film, "Do You Believe" in 2015.