Podcast: Play in new window | Download
Subscribe: Apple Podcasts | Android | RSS | More
Making A Difference Right Where You Are
"When we have a purpose, we can endure almost anything. When we have the faith in something greater, what we have to go through is bearable because we are here for a reason." –Marilyn Tam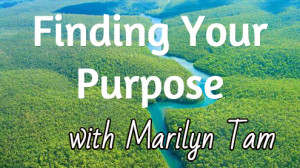 Marilyn Tam was born in Hong Kong into a Chinese family that did not want her because she was a girl.  She was abused physically and verbally. She was told over and over again that she was worthless.  She was given away to her aunt and uncle, who in turn gave her back when they had a child of their own. But her grandfather and her Heavenly Father had planted seeds of belief deep down in her soul. She chose to flip the negative messages she had been given from "I am worthless" to "I can do anything!" She changed her perspective from feeling sorry for herself to a life mission of helping others make their lives better.
Marilyn's determination and vision earned her highly impactful positions in the corporate world, such as President of Reebok Apparel Products and Retail Group and CEO of Aveda.  She has authored the best-selling books "The Happiness Choice" and "Living the Life of Your Dreams," and she hosts the weekly radio show, "The Happiness Choice."
More importantly, however, Marilyn used these positions of influence to make great humanitarian impacts. She helped establish labor standards for para workers around the globe.  She worked with the native South Americans who live along the Amazon to grow back indigenous plants previously destroyed during deforestation.  She reaches countless listeners and readers every day, inspiring and mentoring them to make a difference in their worlds.
"I understood that I don't have to look for this big grandiose way of making a difference; I can make a difference wherever I am, whatever I am doing."  –Marilyn Tam
What you will learn:
How to evaluate the effectiveness of our reference points
How to make our mission statement into an actionable point
How to recognize your own life purpose
How to reframe your situation when obstacles come your way
Resources
Bio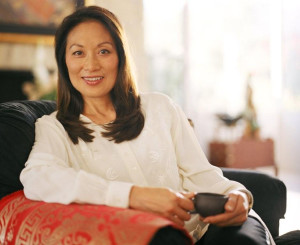 Marilyn Tam, Ph.D. is a Speaker, Author, Consultant, Board Certified Executive/Corporate Coach, CEO of Marilyn Tam & Co. and Founder and Executive Director of Us Foundation. She was formerly the CEO of Aveda Corp., President of Reebok Apparel and Retail Group; Vice President of Nike Inc. and also a successful entrepreneur who has built four companies.
Marilyn is a contributing writer to Huffington Post. She also has a weekly radio show, The Happiness Choice on FMG network, which reaches 35 million people and features experts on how to live a happy, healthy, successful, and dynamically balanced life.
She has had an extraordinarily diverse life, from her beginnings in a traditional Chinese family in Hong Kong to her meteoric rise through the executive ranks of the international business world to become an influential corporate leader, speaker, author, corporate consultant, leadership coach, and respected humanitarian.
She has developed and built four companies in fields as diverse as a corporate consulting & training company, a web portal company, a supply chain software company and an integrated health and wellness company.
Marilyn speaks and consults globally with Fortune 500 companies, governments and non-profit organizations and on Leadership, Life Balance, Gender & Diversity, Change Management and how to integrate social & environmental concerns into businesses profitably. Her NPR (Net Promoter Score), the industry standard for measuring customer satisfaction, from her clients is among the highest rated of all speakers.
She is the co-founder and Executive Director of the Us Foundation www.usfoundation.org, whose mission is to facilitate global action plans and dialogue to address social, economic and environmental issues. Us Foundation is one of the partners for United Nations Habitat-II, and was nominated as a candidate for the "Best Practice Award" from the United Nations' Habitat II.
She was a two terms (maximum) director on the national board of SCORE Association, a resource partner of the U.S. Small Business Administration, (SBA). SCORE provides entrepreneurial education and helps in the development, growth and success of over 500,000 small businesses nationwide.
She served on the international board of The Reebok Human Rights Awards, along with former President Jimmy Carter; renowned musicians Peter Gabriel, and Sting, Rafer Johnson, Chairman of the Special Olympics; and Kerry Kennedy of the Robert F. Kennedy Memorial Center, and Paul Fireman, Chairman of Reebok International Ltd. She was awarded The Reebok Human Rights Award for her humanitarian work.
Whether she was directly improving the lot of workers in her contract factories around the world, or developing and conducting seminars to train other entrepreneurs in business leadership programs internationally, Marilyn always gives back. She is committed to the belief that philanthropy is integral to and provides an essential balance and relevance to her work.
Marilyn was an advisor to the country of Bhutan, working with the Ministers and government officials to transition the country into the 21st Century while retaining their cultural and environmental heritage.
According to Brand Channel, she is one of the four most prominent names in brand ethics globally.
Marilyn was recognized as one of the Top 30 Female Entrepreneurs in the USA by Fempreneur magazine. Jack Canfield detailed her work in his book on the strategies for success, "The Success Principles". She is featured as in the best selling book, "Fearless Women, midlife portraits" by Alspaugh, Kentz, and Halpin; Daryn Kagan, former CNN anchor spotlighted Marilyn as one who dared to dream that they can make a difference, in her book, "What's Possible".
She was honored with the Artemis Award for her business and humanitarian work by the Greek government and the Euro American Women's Council in Athens, Greece, with her likeness on a Greek postage stamp. eWomenNetwork presented her with their Lifetime Achievement Award. Marilyn is featured several inspirational documentary movies including The GLOW Project, The Compass, Tapping the Source and FEMME for her accomplishments and inner wisdom.
Marilyn is a lifetime member of Who's Who World Wide and is listed in Who's Who in American Women.
Marilyn's new book, "The Happiness Choice", published by John Wiley & Sons, was the top 3 most read book by businesses according to 800 CEO Read, the leading business book supplier. The book won the Silver Medal of the Global eBook Awards 2013. The book shows how and why happiness is crucial for business productivity and success, and for your physical, emotional, spiritual and financial health.
Her book, "How to Use What You've Got to Get What You Want", is available globally in six languages. And, "Living the Life of Your Dreams" was eBook of the Year 2011 in the Inspirational category.
She was honored with a Ph.D. in Humane Letters by Old Dominion University, Norfolk, VA.