Podcast: Play in new window | Download
Subscribe: Apple Podcasts | Android | RSS | More
Find Your Identity To Unlock Incredible Potential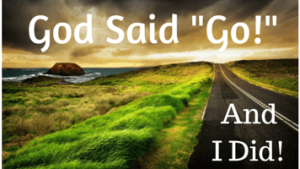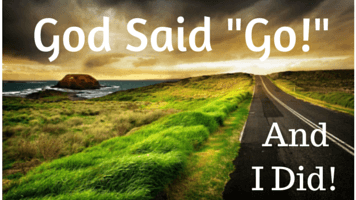 Paul McGinnis was raised outside of Durango, Colorado. He was blessed to be raised in a Christian home, with the added blessing of having his extended family be strong Christians as well. Growing up, he had several milestones occur that cemented his spiritual journey at a very young age. Miraculously surviving what should have been a fatal car accident, he felt that God had spared him for a reason. He decided that he better find out what it was, and do his best with the opportunity given to him. These moments helped to shape his decisions throughout the school age years and beyond.
"There is a God, and He cares about me, and He has a purpose for my life." – Paul McGinnis
He went on to be very successful in a Fortune 250 company. Things were going great according to the world's standards, but he wasn't feeling fulfilled. That is when God led Paul to make the hardest decision of his life.  Walk away.  He was on a journey to find himself in God's identity, not the temporary identity of titles, bank accounts, or stock options.
"He [God] cares just as much about the journey that you're on as the destination." – Paul McGinnis
At the end of our interview Paul shared an affirmation that helped him move forward with courage every day.  Here is a link to the PDF of what Paul shared as well as an MP3 you can download if you would like to listen to this every day.
You Will Learn
How to draw that line between manager and friend/employee

How look for a good mentor

How to recognize smoldering discontent

What to expect once your identity is in God

How to see what your halftime looks like

How to know you're in your halftime and what to do about it

How to get through your journey

Your identity in Christ
Resources
Halftime Institute
We are excited to announce that we have partnered with the Halftime Institute!
If you are at the place where you would like to move from success to significance click here to get a copy of this book for free.
This book is one of the most transformational books I have ever read – John Ramstead
Watch Inspirational Video's from Halftime Graduates
Halftime Mission & Vision
Become a member of Halftime
Bio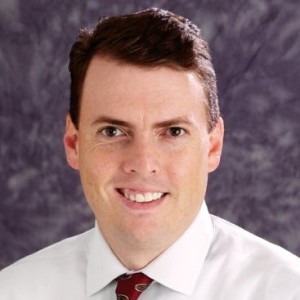 Paul's first half career was filled with a variety of roles in marketing, sales and operations. He worked for a large, non-profit financial institution as well as a Fortune 250 company where he led the marketing efforts in one of their fastest growing divisions. As he climbed the corporate ladder, God began tugging at his heart saying He had more for him than success, wealth and a corner office.
This started an incredible journey for Paul filled with wild leaps of faith, incredible lessons in humility and a life-changing shift in his perspective. He heard about Halftime through an alumnus and after the 2-day institute began working with his coach. At first this led him to becoming a certified Halftime Coach to help other marketplace leader discover their next calling, but he knew God had more for him.
A few months later, the opportunity came to join the Halftime team and lead their marketing efforts. This role plus his coaching was the final piece of his Halftime puzzle. Paul and his wife Maryann have been married more than 20 years and have two kids, Drew and Jennica. "It's been amazing for me to see God use every single aspect of my first half journey to lead me to a second half of joy and impact. I now see the "why" behind many things that have happened in my life, and I thank God that He loves me enough to give me just a small glimpse into His plan, purpose and process."