Podcast: Play in new window | Download
Subscribe: Apple Podcasts | Android | RSS | More
You don't have to have a Christian company to have a company that follows Jesus
"Every other thing that we've done in business typically ends up being divorced from church because they don't understand what I'm doing and I get frustrated and feel trapped. And God's saying it's not the right model." – Andy Mason
Are you a successful business person who is searching for your place in your local church? Are you delegated to meetings or "passing the bucket" because the church leadership doesn't know what to do with you and your talents? Do you have a dream but you don't know how to make it real?
Join Andy Mason, director of Heaven in Business, as he shares his personal journey from New Zealand to Redding, California.  He learned that business practices and the institutional church don't have to be divorced, they can work hand in hand. You don't have to have a Christian company to have a company that follows Jesus. Honoring God, others, and yourself in your business will often yield unexpected results!
What you will learn:
Courage: sometimes God says "go" while other around you say "stop"

How to honor others by first honoring yourself

Why conflict and misunderstanding can be catalysts for positive results

Why forgiveness is absolutely necessary
"I feel like one key piece that we need to do is as business people, that you need to forgive institutional church … for misunderstanding you. And if you've been told that you've got a second class anointing or that you're not anointed and it leaves you confused and powerless, the solution is not to divorce yourself from institutional church.  The solution is forgiveness." – Andy Mason
Resources
Bio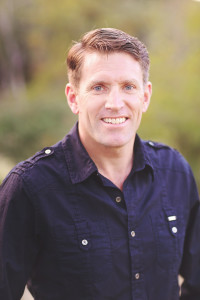 Andy Mason comes from New Zealand and has 15+ years experience helping individuals and organizations discover and align with purpose, then develop practical steps to make dreams a reality. He has worked for a national consultancy firm and leading financial institution as well as investing in international community development. Andy is the director of Heaven in Business and recently authored God With You at Work.
Andy and his wife, Janine are the directors of Dream Culture – a movement catalyzing people to discover and live their dreams. Together they authored Dream Culture: Bringing Dreams to Life.
Andy and Janine live with their four children in Redding, CA, where Andy is part of the staff of Bethel Church.