Think Bigger And Be A Contrarian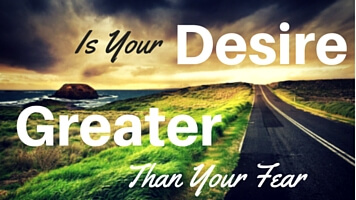 Until our desire is greater than our fear, it's hard to put ourselves out there. If our desire is greater than our fear then we put ourselves out there because the desire to achieve what we want to achieve is more important than the approval associated with it!
Michael Port
I have been blessed to get to know Michael Port and be mentored by him.  He is one of those rare people that always makes you better every time you are around him!
Launching Eternal Leadership after my accident was fraught with roadblocks due to my accident.  My marketing coach handed me Book Yourself Solid by Michael Port and it became my blueprint for how we successfully created value for clients and rapidly filled our coaching practice.  I joined Michael's mentoring group and experienced his heart to equip others by serving and adding value selflessly.   We are excited to bring Michael on the podcast in this episode!  You will be equipped and inspired on how to play a much bigger game.
Life is a series of high stakes situations and we can think of many of these that we have been in and are coming up.  The outcome of these high-stakes situations determine the results in our lives.  Michael shares with us how to excel and take the steps toward the life you were meant to create.  Michael shares that the key to doing this well is to have an agenda focused on serving others.  If your agenda is SELF you will never achieve the results you desire.
Podcast: Play in new window | Download
Subscribe: Apple Podcasts | Android | RSS | More
What you will learn
The key mindset to create win-win outcomes in every situation
How to develop a desire greater than your fear
When you are in service to others you won't judge yourself so harshly
To be 'good' in crucial situations focus on serving and helping others
What starts personally, goes local then goes global!
How to connect your unique value to the results others will receive as you serve them
Your big idea doesn't have to be different to make difference

It just has to be true for you and the people you serve

The level of success you will achieve will be proportional to the responsibility you can handle
The broken windows theory!
Resources
Bio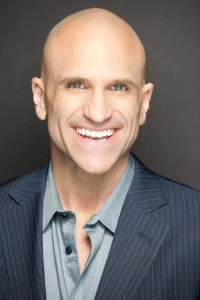 Michael Port has written six books, including Book Yourself Solid and Steal the Show, the latter which—according to the former President of Starbucks—"might be the most unique and practical book ever written on the topic of public speaking."
He's been called an "uncommonly honest author" by the Boston Globe, a "marketing guru" by The Wall Street Journal, a "sales guru" by the Financial Times, "a public speaking phenom" by Jonathan Fields and "the best public speaking coach in the world" by Lewis Howes. The founder of MastermindTalks, Jayson Gaignard, declared, "Michael Port is the best speaker I've ever seen."
His books have been on the bestseller lists of the NY Times, Wall Street Journal, USA Today and Publisher's Weekly and have been selected by Amazon and 800-CEO-READ as "best books of the year."
He was once a professional actor, having received his MFA from NYU's Graduate Acting Program, guest starring on shows like Sex & The City andLaw & Order, and in films like The Pelican Brief and Down to Earth. These days, Michael can be seen on MSNBC, CNBC, and PBS as an on air expert in communication and business development and as the host of the most popular podcast on public speaking and performance, Steal the Show withMichael Port.