Podcast: Play in new window | Download
Subscribe: Apple Podcasts | Android | RSS | More
Follow Your Dreams!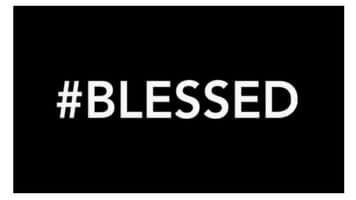 You will love this interview with PJ Jonas, who shares how small steps forward lead to accomplishing a huge dream. PJ is the mother of 8 children, aged 9 to 19 years old. She voluntarily left her first job to take care of her children and has always desired to be a stay-at-home mom.
This decision came with a price and the Jonases found themselves with about $75,000 worth of debt.  She and her husband became followers of Christ through listening to a daily radio program and were convicted that they needed to deal with their debt. PJ felt in her heart that there was a way out of debt where she could still be home with her family every day.
She began tutoring; after three years they were able to pay off their debt. She and her family moved to Indiana to reduce their cost of living and purchased a small farm.  PJ bought goats to provide fresh milk for her children. With the surplus, she discovered different ways to use goat milk as the base for other products.
"That goat milk was what God used to launch our business." – PJ Jonas
PJ shares how God used goat milk to launch her business. Raw goat's milk turned into cheese, candy, soaps and skin care. She gave away free samples everywhere she went and soon many people started calling her with orders. PJ's business grew and grew into a business that supported her whole family and became an enterprise that all of her children are now involved in.
"You have to have the comfort and confidence that God is on your side." – PJ Jonas
PJ knows that God is at the center of all of her family's success. She says that God always wants what's best for us; however, that doesn't mean that it's going to be easy. While some think that if the path is hard, it is not where God wants you to go. In reality, she found the exact opposite to be true. She found that God used difficult paths to lead her to grow and be successful.
"It may not be easy, but it is all worth it." – PJ Jonas
A special offer from PJ just for Eternal Leadership. Get a
FREE
bar of goat milk soap. You will love it.
CLICK HERE
Our challenges in life help us learn, grow, and be better as individuals. If we wish to reach our goals, we must pray and work hard, giving our best to achieve them and God will surely provide.
What You Will Learn
Believe that God has given you specific gifts and learn to develop them to reach your full potential
When you start praying and putting in the work to achieve your dreams, God will provide the blessings
How to keeps things in perspective when trials and hardships come your way
Making big decisions under difficult circumstances can lead to something better than you ever imagined
Resources
Bio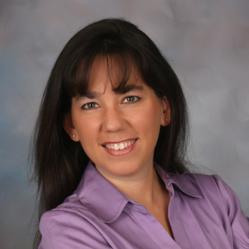 PJ Jonas or Patti Jonas is a God follower professional with engineering degree and pursued entreprenuership with her family's owned business on the product she discovered. She always want to learn and try something new. She have also tried to have a big family and she managed to raise her kids well.  She met Jim on her first year at the University of Virginia, dated with him throughout her entire college career, and married after they graduated on July 8, 1995. Their first daughter, Brett, was born late in 1996.  She was followed by 5 brothers and then 2 little sisters.  When their last child, Jade, was born, for the first time ever she felt that her family was complete. They had 8 kids without twins nor triplets. She independently started her business with the discovery of using goat milk in making soaps, now they are selling other products too. And all her kids are helping, and they started to hire employees because of how unexpectedly huge their business has become.