Podcast: Play in new window | Download
Subscribe: Apple Podcasts | Android | RSS | More
Develop Extraordinary Relationships by Transforming the Way You Live, Love, Lead and Network!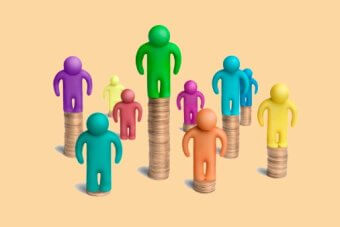 Our guest for today is Mr. Jason Treu. Jason is a business & executive coach, leadership & culture expert, television & radio guest expert, he's been a sales trainer, and he is also an expert in human behavior. In this interview you will learn how to find new direction with purpose and vision.
"I realized I have a way of connecting with people."
Jason Treu
We all have our own ways of helping, inspiring, and understanding each other. That is something we all be exceptional at. You have the skills you need to take your business to the next level and Jason is going to share with you how to tap into that.
"My emotions were really the key part of the things that I was doing."
Jason Treu
Jason realized that his emotions are what drives him. He shares how he wasn't able to be successful if when he focused on the things that he has no control of. What we do have control of is our emotions!
"Your relationships with other people bring you the greatest meaning." 
Jason Treu
The number one relationship you should have in your life is with yourself. It is not a selfish act but meant for you to always take care of yourself. Then, you have to believe that there is something bigger purpose for you that includes other people.
 What You Will Learn
Don't waste your life. Relationships and people really matter, and you have to invest in them.
The law limits what you are allowed to do. The only way to do that is when it is your own business.
You lose people and friends along the way. So you have to take this journey in many ways by yourself.
Even the people who believe in you, may not be able to help you. And you must just go with it.
Resources
Bio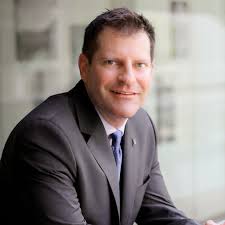 Jason Treu live in Dallas, Texas. He has also lived in NY, Los Angeles, San Francisco, and spent a year in London, NYC, and Boston. He has an energetic Jack Russell Terrier. He is very active with the charity events, cultural organizations such as Dallas Museum of Art, sports fan and loves to meet new people.
For his background, Jason Treu graduated with law degree and Masters in Communications from Syracuse University. Spent seven years in Silicon Valley working with transformational leaders such as Steve Jobs, Mark Cuban, Mark Hurd and others at companies such as Apple, HP, Microsoft, Oracle, Pixar, Yahoo! and many others. Helped clients meet top influencers such as Richard Branson, Bill Gates, Tim Cook, Peter Diamandis, Chris Anderson and others. Wrote a #1 best seller, Social Wealth, that's been #1 in four business categories on Amazon, and sold over 40,000 copies. Been a guest expert on more than 400+ podcasts, radio, and TV shows in the past year. Studied and learned hands-on from the top experts in the world such as Tony Robbins, Marie Forleo, Mastin Kipp, and Brene Brown, and at leading institutions such as Harvard, University of California Berkeley and Ken Blanchard Companies. He has also helped clients generate over a billion dollars in wealth over the past three years. Indeed, he is the CEO's secret weapon.